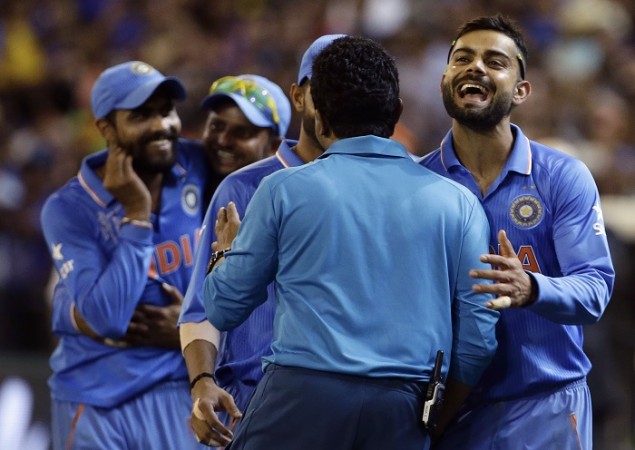 Such was the dominance of India's performance against South Africa, that it even impressed a Proteas man watching from the sidelines. Albie Morkel, who was not picked in the South Africa team for this ICC Cricket World Cup 2015, believes India's win over South Africa was so good that it proves they are a team capable of defending their world title when on-song.
"The outcome was unexpected," Morkel was quoted as saying by PTI when asked about the match which India won by 130 runs at a packed MCG. "It surely was not the best day out for the Proteas.
"India on their day will blow most teams away and that is what happened at the MCG. Having said that, South Africa will bounce back."
Of course, Morkel, whose brother Morne is with the team and not quite at his best in the loss to India, has to say that being a South African international, but the performance last Sunday would have had him a little worried.
When there looked like being very few holes in this South Africa side heading into this World Cup, India, quite easily, exposed plenty more chinks in their armour, which inevitably brought out those "chokers" thoughts back to the fore.
Morkel, though, believes this South African side, under the leadership of AB De Villiers, can put that "chokers" tag behind them and go on and win their first ever World Cup.
"It is difficult to pin point exactly why this has been the case," said Morkel when asked about why South Africa have failed to live up to expectations in big ICC tournaments.
"You need your senior players to stand up in big games and India have been very good in that regard. Maybe this time it will be the turn of Proteas."
Despite the loss to India, South Africa are still among the favourites for the title, and Morkel tipped the two teams along with the hosts – Australia and New Zealand – to qualify for the semifinals of this Cricket World Cup 2015 down under.
"Australia, New Zealand, South Africa and India are my picks," added Morkel. Maybe it won't work out that way but for me those are the four best teams. Personally, I hope the Proteas go all the way this time. They have got a strong squad yes but I do think the all-rounder's position is not settled yet."