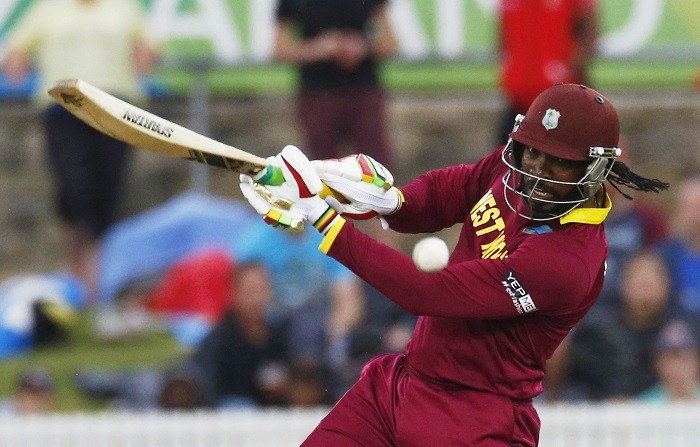 India take on the West Indies looking to keep their perfect record intact at this ICC Cricket World Cup 2015, and in order for MS Dhoni's men to do just that they will need to triumph in the little, crucial battles to win the war. Below is a look at five key battles, which could decide the outcome of the big match in Perth on Friday.
Chris Gayle vs the India opening bowlers: The most obvious one this. If Gaylestorm hits the WACA, then India's flight will come to a crashing halt in a hurry. Mohammad Shami, who is expected to be fit for this game, Umesh Yadav and Mohit Sharma have bowled pretty well in this CWC so far, and they will need to keep that pressure up once again if they are to stop Gayle from taking charge.
There is also a chance of R Ashwin being given the new ball to counter the Gayle threat, and if so, the off-spinner should not look to just stop the run flow, but pick up a couple of early wickets as well.
India's death bowling vs West Indies' power hitters: WI have a large number of slam-bang smashers in their lineup, batsmen who can hit any bowler out of the park with ridiculous ease. India haven't really been tested in the final overs with the ball in their hands yet, as Pakistan, South Africa and UAE crumbled quite early.
With the likes of Darren Sammy and Andre Russell in their side, West Indies, if they get to those final overs with wickets in hand, will pose as big a threat as any to the India death bowlers.
India's openers vs West Indies pace: Jerome Taylor and Jason Holder have been quite impressive at this World Cup, and the opening bowling duo for the West Indies will look for early wickets with their pace and ability to swing the ball early.
If Rohit Sharma and Shikhar Dhawan see of that early threat, it could be party time for the Indians.
Virat Kohli vs the rest of the world: The man who always seem to walk around with a chip on his shoulder has taken the unnecessary headlines in the past few days, and only time will tell if Kohli is in the right frame of mind for this game against the West Indies.
The right-hander has been in really good form at this World Cup, but West Indies will feel they have a soft spot to take advantage of, and it will be up to Kohli to shut out all the off-field issues and concentrate on the matter at hand – something he has done pretty well in the past.
India's death batting: The one thing that hasn't gone India's way is their batting in the final 5-10 overs. Dhoni, the usual finisher extraordinaire, has not quite been at is best, while Ravindra Jadeja has struggled to make an impression with the bat in Australia. If India find themselves in a good position again batting first, it will be up to the finishers to ensure they don't throw away the momentum, while their skills might also come into play if there is a big chase.