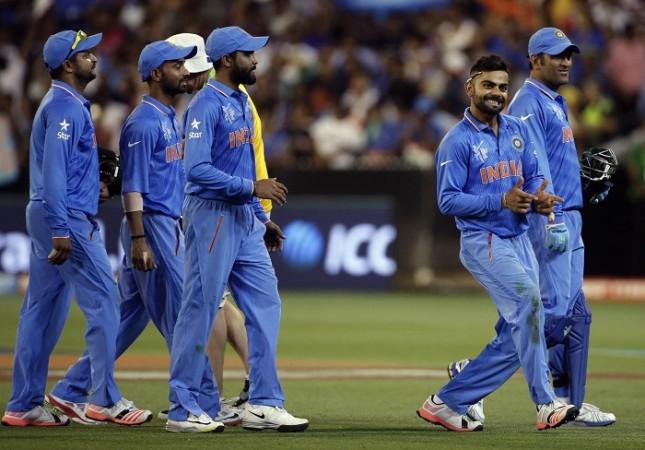 Just when all was going smooth as silk for India at this ICC Cricket World Cup 2015, Virat Kohli unnecessarily finds himself embroiled in off-field drama. If Kohli is to captain the India cricket team for the next few years, such behaviour is just not acceptable.
Kohli has been accused by a journalist in the Hindustan Times of using abusive language while unprovoked. To make matters worse, it was a case of mistaken identity, with Kohli, wrongly, thinking the concerned journalist was the one who had written an article about him and girlfriend Anushka Sharma.
Kohli apparently apologised – not personally, via another journalist -- for his indiscretion and he was also reportedly given a dressing down by team director Ravi Shastri, but the issue has refused to dissipate, with the journalist now filing a complaint with the ICC, while HT have also done the same with the BCCI.
"I have written a letter to the BCCI president Jagmohan Dalmiya after consulting our editor-in-chief," HT Sports editor Sukhwant Basra was quoted as saying by PTI. "I have asked Dalmiya to look into the incident.
"The reporter in question, Jasvinder Sidhu, has also informed the ICC about the incident."
The new BCCI secretary Anurag Thakur acknowledged that he had received a complaint over the issue, but hopes the problem can be put to bed as Kohli has apologised.
"He [Kohli] has clarified on the issue," Thakur told PTI. "For India, the ongoing World Cup is very important. We need to put all these issues to rest and indirectly has communicated that he misunderstood the situation.
"Let's put this matter to an end.
"In future I think these kind of incidents should be avoided and taken care of. I have not spoken to players yet, the team management is there, taking care of all the players' needs."
The team put out a statement denying Kohli had used abusive language, while also insisting the matter was over as far as they were concerned. "There was a misunderstanding and no abusive language was used," the statement read. "Virat has spoken to the concerned gentleman immediately and the matter ends."
Kohli only has himself to blame really for looking for trouble when there was none. Yes, he needs that aggression to make himself the great player that he undoubtedly is, but that aggression to remain on the field, and unnecessarily losing his temper and control off the field, and that too to a journalist, does not help him or, more crucially, his team, of which he is a senior member.