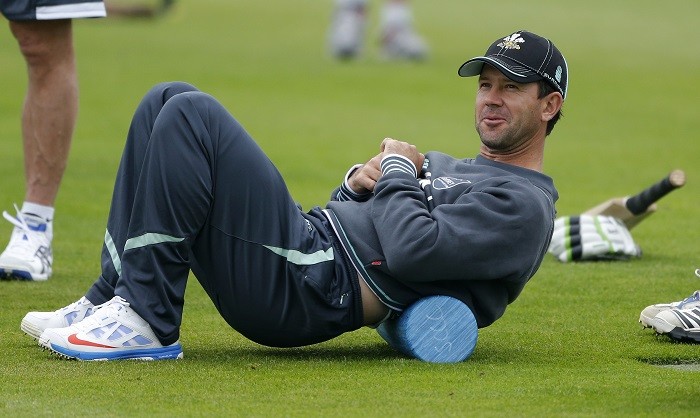 India showed they are a force to reckon with, even in the unfamiliar environs down under, with an emphatic win over Pakistan, and Ricky Ponting, the Australian legend, is someone who believes MS Dhoni's men have the firepower to defend their ICC Cricket World Cup title, even if there is a caveat.
In their opening CWC game against Pakistan, India did pretty much everything well – batting first and putting up a big total, then bowling and fielding outstandingly to run away with a convincing victory in Adelaide.
That performance only showed what this team are capable of, if they are firing on all cylinders.
"I think they will get better," Ponting told BCCI's official website when asked about India's chances at this World Cup. "It was a very encouraging start for India the other day, although I thought it was a pretty weak Pakistani side.
"India got into the World Cup after a tough time in the Test series and the tri-series. But I got a feeling that they got a bit of a downtime after that and started to build things up at the start of this tournament.
"India have got too many class players in their team to not be serious contenders at some stage. If they happen to play as well as they can, they are very dangerous."
The Achilles heel for India, though, remains their bowling. There were encouraging signs in that win over Pakistan, with Mohammad Shami, Umesh Yadav, R Ashwin and Mohit Sharma all bowling pretty well; but what remains to be seen is if that was because of Pakistan's brittle batting lineup, or actual quality, consistent bowling.
It might have been a bit of both in truth, even if India's real test lies in their next match – against South Africa at the MCG on Sunday.
"Bowling is a concern, it always is," said the former World Cup winner. "When any Indian team goes to play in Australia or similar conditions, it is always the bowling that is the weak point.
"Their batting, however, is outstanding. We all know that."
If India can keep putting up the big scores via their powerful batting lineup, maybe it will give the bowlers the confidence, and the more confidence they have, the better it will be for the team going into the business end of the World Cup.
Come that business end of the World Cup, India are likely to meet the big teams, and Ponting has no doubts that Australia are the clear favourites to clinch the title.
"I think Australia are favourites," added Ponting. "It is a tag that will sit well with them. Most World Cups I have been part of, we were favourites. But you don't think about it. You just go out there, try and prepare as well as you can and go and play.
"Just because you're the favourite going into the game, doesn't change anything. But this team, they were very impressive in their first game against England and the balance they have in the squad right now is probably as good as I have seen for a while."
The other team to watch out for, are the other co-hosts of this World Cup – New Zealand. "They've got an incredible record at home in one-day international cricket," said Ponting. "It doesn't matter who goes there -- whether it is Australia or South Africa or any other team -- the Kiwis very rarely lose a series at home.
"I think you might also find a lot of teams trying to chase runs in New Zealand because of the smaller grounds. It is much easier to chase runs on smaller grounds."