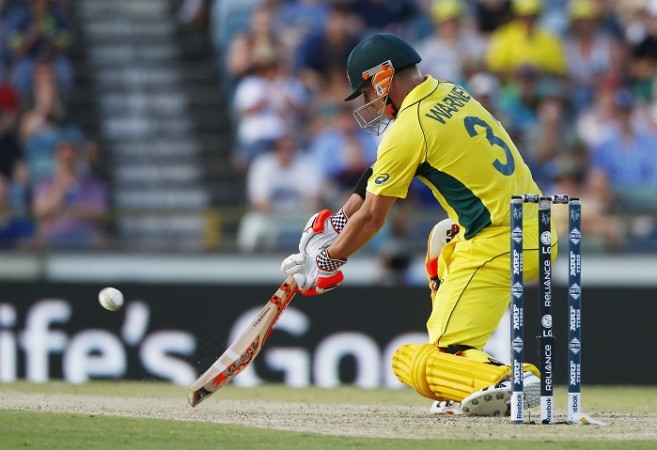 India, New Zealand, South Africa and Australia – those were the four favourite teams going into this ICC Cricket World Cup 2015. For the most part of this CWC, India have taken plenty of the headlines with headline performances, both bat and ball, while New Zealand have played some exhilarating cricket to just emphasise their tag as the favourites.
South Africa, after that scathing loss to India, have come back in a blaze of glory, hitting West Indies and Ireland for 400-plus and amidst all that Australia have gone off the radar.
After their big win over England, Australia had to be happy with training sessions for the next two weeks due to their match against Bangladesh in Brisbane being abandoned, and then they fell short of a victory over their Trans-Tasman rivals New Zealand by a whisker, in what has been the best match of the World Cup so far.
New Zealand took the spotlight courtesy their win, albeit as narrow as they come, leaving Australia to play second fiddle again.
So, the match against Afghanistan at the WACA in Perth was their opportunity to grab that spotlight back, not as just the hosts but as the supreme favourites for this everybody-wants-it World Cup title.
Man, did they do just that!
David Warner, Steven Smith and Glenn Maxwell all teed off on the Afghanistan bowlers to stunning effect to post their own 400-over total.
Afghanistan's one great strength is their bowling, but after picking up Aaron Finch early, it was absolute carnage, first from the blades of Warner and Smith and then the unstoppable Maxwell.
Warner did not start that well, playing and missing and mistiming a few deliveries up front from the two Zadrans, but once he got past that early phase, it was "watch out f or your heads" time as the belligerent left-hander raced into tonk town.
Such was the dominance of the Aussies that their middle overs run rate – usually the most sedate part of the innings – was well over seven runs an over. That is an insane run rate for that phase of play, and it was mostly down to Warner, with Smith, batting at No.3 after Shane Watson was dropped for the return of Faulkner, more than happy to give his left-hander the bulk of the strike.
The two Aussie superstars put on 260 runs for the second wicket, and from there all Afghanistan could do was pray that records would stay unbroken.
Warner looked on course for a big record knock, with the double hundred looking inevitable and Chris Gayle's World Cup score looking likely, only for the opener to fall in the 38th over, with just 22 more runs needed for that magical ODI figure. Smith would also fall short of his three-figure mark, but it would matter little as Maxwell found his awesome gear.
The way the right-hander plays his shots is a thing of beauty. He plays to the field and chooses his shots accordingly, and those reverse-sweeps were out in all its glory, with one even going all the way for a six.
Maxwell became the third Australian batsman to fall a tad short of a big landmark, though, holing out with just 12 runs to go for his hundred, but by then 400 was inevitable, with Brad Haddin and Mitchell Marsh seeing the innings through and ensuring Australia would finish with the highest ever total in a CWC, going past India's score against Bermuda in 2007.
Get the Full Scorecard of the Match HERE