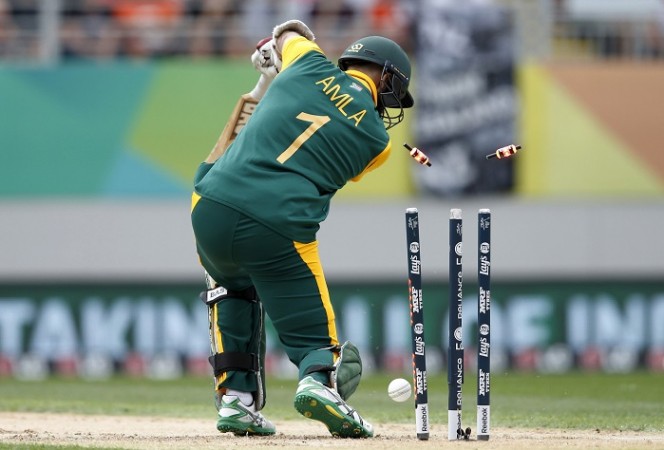 In a move that is likely to facilitate bowlers in the One Day International (ODIs), the International Cricket Council (ICC) has done away with batting powerplay and has relaxed field restrictions in the 50-over format of the game.
The decision was taken at the ICC Annual Conference in Barbados, and the proposed changes will come into effect from 5 July this year.
ICC Chief Executive David Richardson mentioned that the ratifications were done so as to make the game simpler for the fans, and the recommendations were approved by the ICC's chief executive committee and the ICC Board.
"What we tried to do is make the game simpler for the fan and at the same time try and at least claw back a little bit of balance in favour of the bowlers especially in the last ten overs of the innings," Richardson said during a media conference on Friday.
"So to that end we have got rid of the requirement to have compulsory close catchers in the first ten overs."
The mandatory requirement of posting catching fielders within the 30-yard circle in the first 10 overs has been dropped and as many as five fielders will now be allowed outside the circle in the last ten overs of the innings.
A maximum of four players were allowed outside the 30-yard circle during the regular overs, and during the powerplay overs, which was reduced to three.
The batting powerplay has been completely done away with and Richardson believes the rule will go easy on the bowlers, who have a hard time dealing with the power-hitting of the batsmen in the final overs of the innings.
"We have got rid of the batting Powerplay where you were only allowed three fielders outside the circle. It was normally taken between the 36th and 40th overs.
"So you had those 15 overs where it was all hell broke loose and especially if a batsman was set on a good batting wicket we were on a hiding to nothing."
The recommendations were put forward in May this year by the ICC's Cricket Committee, headed by former Indian spinner Anil Kumble.
In other ratifications brought to effect, all no-balls by bowlers will hand a free hit to the batsmen, as opposed to just foot-faults.
Former Board of Cricket Control in India (BCCI) President N Srinivasan chaired the board meeting.