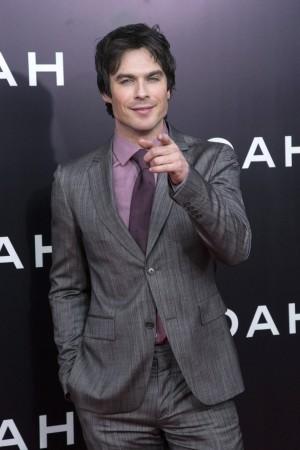 Ian Somerhalder does not mind exhibiting his love for girlfriend Nikki Reed in public. "The Vampire Diaries" star recently took to Instagram to share a photo from his Christmas vacation where he can be seen skiing the slopes in Sun Valley, Idaho with Reed. Dressed in the skiing gear, the duo appeared to be happy as they grinned ear-to-ear.
"No filter for this sunny Sun Valley day of awesomeness with my loves, the incredible @iamnikkireed and my brother @nathanaugustreed," Somerhalder captioned the photo, adding, that the holidays are the time to spend with the family and its "reflection" comes from "these moments".
The actor did not stop here; he even wrote that he is grateful for all the love he has received this year, hinting at his newfound romance with Reed.
"May you empower all around you with the same strength and energy you have to spread positivity and compassion. Smiles are contagious-please spread them;) I'm grateful for and l love you all...Love, Ian," he added.
Somerhalder and Reed have been dating for quite a few months now. The duo has been open about their relationship and has indulged in PDA on various occasions. They have been spotted taking casual visits to farmer's market and cosy strolls on the streets of New York.
There has been buzz that Somerhalder may soon walk the aisle with Reed, according to Hollywoodlife. He has hinted on various occasions that Reed is the woman in his life.
Meanwhile, he was previously in a relationship with his "TVD" co-star Nina Dobrev. He dated her for almost a year. The duo called it quits for unknown reasons and has shared a healthy professional relationship since then.
Dobrev, on other hand has been linked to many men since her break-up from Somerhalder. Currently she is being linked to her another "TVD" co-star Chris Wood. There is no confirmation on their relationship rumours.