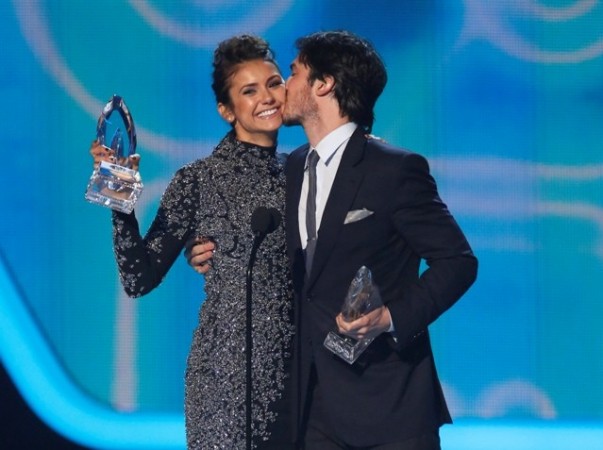 "The vampire Diaries" star Nina Dobrev is probably planning to win back her ex-boyfriend and co-star Ian Somerhalder, claims a report.
The 36-year-old actor has already confirmed his engagement with "Twilght" star Nikki Reed and there is no possibility of a reunion between Somerhalder and Dobrev. But an article appeared on Inquisitr stating the actress might have finally realised his importance in her life and may try to woo him back.
Although, the 26-year-old actress is more focused on her career than personal life, she could probably change her plans for the right partner, stated the report.
The article also claimed that Dobrev may not wait for too long to get back Somerhalder, since this is the right time for him to think about marriage and start a family life.
Ever since the celebrity couple called-off their relationship in May 2013, they are being associated with various rumours, but things took a new turn after Somerhalder started dating Reed.
Many speculations that Dobrev is deeply hurt by her ex-boyfriend's relationship with the "Twilight" star are doing the rounds.
Meanwhile, a news about Elena's on-screen relationship with co-star Chris Wood is also buzzing around, as both of them have shared Instagram photos with their followers.
However, the celebrities are tight-lipped over the speculations on their relationship status, and their fans will have to wait a little longer to know more about their favourite stars.