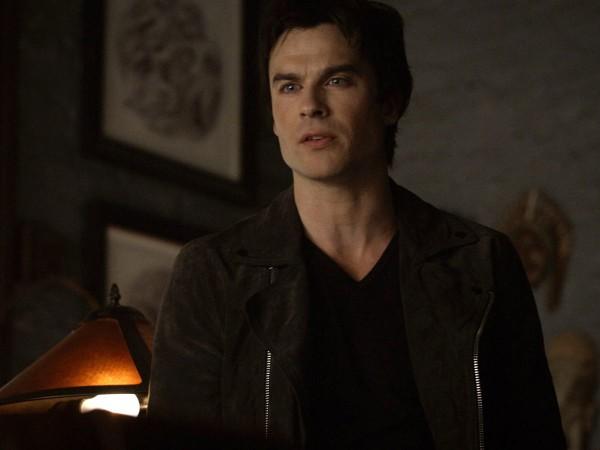 Over the months there has been many contradictory reports on "The Vampire Diaries" star Nina Dobrev's relationship with ex-beau Ian Somerhalder.
While some media outlets reported that they have been friendly since their split in 2013, several others note that Dobrev has been giving Somerhalder the cold shoulder. As "The Vampire Diaries" fans know, Somerhalder is directing the season finale of season 6 of the vampire drama, and according to a new HollywoodLife source Dobrev was "mean" to Somerhalder when he tried to give her advice on set.
"Nina was acting cold towards Ian on set," the source said. "Nina was kinda mean to Ian. He was directing her and moving her around and she would barely answer him."
To make matters worse, HollywoodLife reported that Dobrev is also not too fond of Somerhalder's fiancée Nikki Reed, and her 30 January Instagram post aims to be directed at Reed.
Dobrev's post read: "Why don't you tell me that 'if the girl had been worth having, she'd have waited for you?' no sir, the girl really worth having won't wait for anybody,' by F. Scott Fitzgerald."
Interestingly, Dobrev's actions seem to hint at an amicable relationship with Somerhalder, who plays her on-screen boyfriend in "The Vampire Diaries." Recently, she uploaded on Instagram a picture of Somerhalder wearing a tutu and captioned it: "It's not everyday you come to set and the Directors wearing a Tutu. Unless said Director is @IanSomerhalder. Then it's totally normal."
A few days back, yet another HollywoodLife source revealed that Somerhalder and Dobrev were seen getting "touchy" on the sets of the vampire drama, indicating that all was well between the former lovers.
"Nina and Ian were VERY touchy in between takes," the source on "The Vampire Diaries" set said. "Nina walked in and sat next to Ian on the pew. When she sat down, she immediately leaned her head on his shoulder and just sat there for a few minutes until it was time to roll."