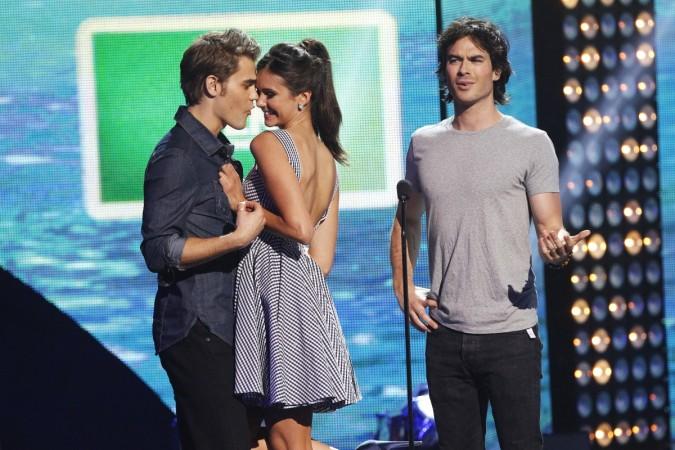 "The Vampire Diaries" actress Nina Dobrev is reportedly worried about her glamorous career fading as her ex-boyfriend and co-star Ian Somerhalder's plans his wedding with "Twilight" star Nikki Reed. But, in all likelihood, the celeb may find a new partner to remain in the limelight.
A recent report by celebdirtylaundry claims that the 26-year-old and her CW series enjoyed popularity and "legions of diehard fans" for few years. But Dobrev's celebrity status and the show's ratings started "plummeting" after her break-up with Somerhalder in 2013.
Currently, the 36-year-old actor has become the centre of attraction with his engagement, wedding plans and alleged baby plans. Whereas, Dobrev is struggling to take a front seat in the spotlight since nothing much is happening in her life.
Initially, the actress tried to be in the limelight by bringing back the fan favourite romantic sequence between Damon Salvatore and Elena Gilbert on "The Vampire Diaries". But Reed did not let it happen as she was worried about a reunion of the former power couple, stated the website.
So, Dobrev is left with a single option to steal the spotlight and be the most talked-about celeb in entertainment industry. If the actress finds a partner, Somerhalder and Reed's marriage will become an old story and they will loss their place in gossip magazines and weekly tabloids.