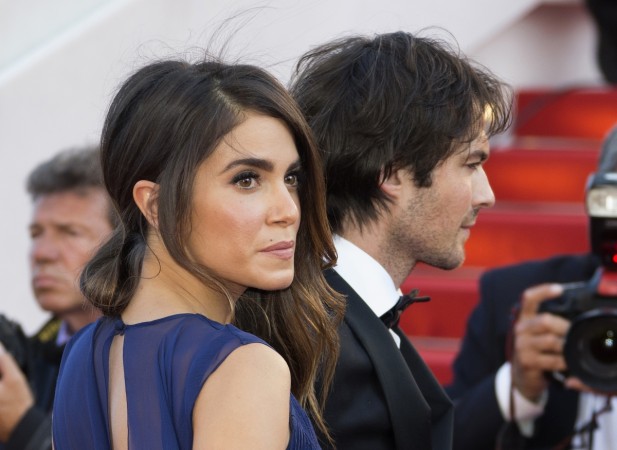 The Vampire Diaries alum Ian Somerhalder and his wife Nikki Reed are expecting their first child together.
Also read: Ariel Winter bares her assets in sheer outfit at Modern Family Season 8 finale screening
The pregnant actress may have revealed the baby's gender as well as she was seen in a blue chambray dress for the pregnancy photo shoot. In most cultures, blue is associated with boys and Reed's choice of colour has left many wondering if she's expecting a baby boy.
However, the couple has yet to comment on this, and only time will tell if it is indeed a baby boy for Somerhalder and Reed.
Taking to Instagram, Somerhalder said he was excited to welcome a new member into their family. "In my 38 years on this earth I've never experienced anything more powerful and beautiful than this," he wrote. "I can't think of anything more exciting than this next chapter and we wanted you to hear this from us first. This has been the most special time of our lives and we wanted to keep it between the three of us for as long as possible so we could enjoy this time with each other and our little one who is growing so fast...because that's what they do, they grow so fast."
It is not immediately known if his The Vampire Diaries castmates, especially Nina Dobrev, with whom Somerhalder had a three-year long relationship, have reached out to the couple since finding out Reed is pregnant.
According to rumours swirling around at the time of Dobrev and Somerhalder's split, the actor's desire to settle down and start a family was what caused their relationship to end. However, Dobrev felt it was too soon as she wanted to explore more acting projects, reports noted.