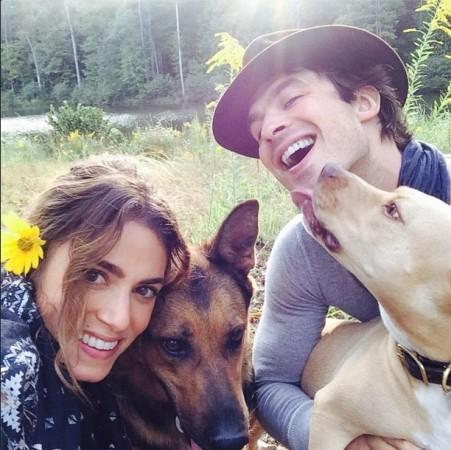 Ian Somerhalder and Nikki Reed have been dating for the past few months but the couple were not spotted together in the recent past.
Even social media accounts of both the celebs did not have any update on their relationship status last month. The latest photo of Somerhalder and Reed appeared on Instagram in November.
Does this indicate that on-screen Damon Salvatore and his girlfriend are planning to call it quits?
A recent report that appeared on Life & Style magazine states that the couple might take a step forward in their relationship any time soon.
"Nikki's been telling pals that they're talking about marriage," an insider told the publication.
As per the magazine, the "Twilight" star was seen along with Somerhalder's mother at Edna, Los Angeles, in the recent past.
"They were picking out holidays gifts for Ian when Nikki ran into a friend of hers. She introduced Ian's mom as her 'future mother-in-law!" said the insider.
Ever since "The Vampire Diaries" star posted a picture of him with Reed on Instagram three months ago, the celebs have been slammed by marriage rumours.
The image, which was posted on 9 October, appeared to be one of the most adorable pictures of the couple with the wordings of Somerhalder for his lady love.
"Thank you for giving so much of your life and for being a strong voice for those whom can speak. My hat is off to you. You amaze me," he wrote.