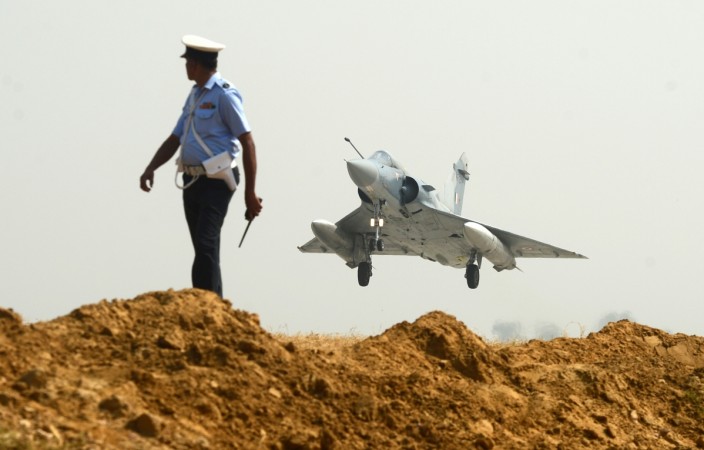 The Delhi Police arrested Group Captain Arun Marwaha on Thursday, February 8, for leaking secret details and documents of the Indian Air Force to Pakistani spy agency ISI.
The 51-year-old personnel is said to have given out several classified details to the ISI using his smartphone in lieu of sex chats with two social media accounts of a Kiran Randhwa and Mahima Patel. Marwaha reportedly clicked pictures of these documents that detailed the combat exercises at the IAF headquarters and sent them across to the ISI over WhatsApp.
He was earlier detained by the IAF, who found his activities suspicious. After the January 31 detention and investigation, he has now been arrested by the Delhi police, who have confirmed the same.
"The Delhi Police will now carry forward the probe. The officer has been slapped charges under Official Secrets Act," said a source. In case he is found guilty, he could be handed a jail term of up to seven years.
While the Delhi Police has now taken him into custody, the IAF officials are also probing if Marwaha could be a part of a larger espionage ring. Until now, there has been no trace of any monetary exchange between Marwaha and the ISI.
Even though the Delhi police have confirmed the arrest, no details regarding Marwaha's interrogation has been revealed yet. Sources told the Times of India that the group captain was produced before the court of Deepak Sehrawat at Patiala House and has taken on a five-day remand.
The police are now also trying to identify the Pakistani handlers and will also investigate if Marwaha had other accomplices. His phone too has been seized and will be examined by the forensic team.
How did Marwaha get caught?
The Indian Air Force officials first got suspicious of his activities when he was spotted with a smartphone at the IAF headquarters, despite a ban on phones. The growing suspicion then led the officials to monitor his internet activities, after which he was detained by the IAF for interrogation.
Marwaha held a senior position and has over 3000 para jumps to his credit. He has also trained several officers in para jumping.