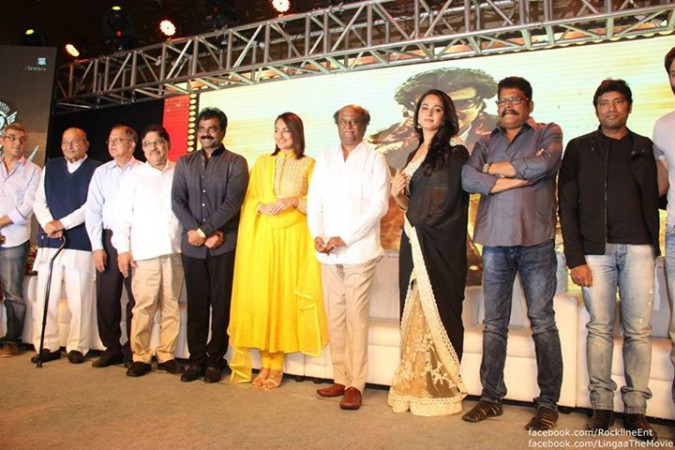 Tamil Superstar Rajinikanth, who has all praise for the movie "Baahubali", said that he is ready to work with its director, SS Rajamouli, if he gets an opportunity.
As we know, Rajinikanth is one of the most popular actors in Indian cinema and many leading directors make desperate attempts to work with him not only down south, but also in Bollywood.
However, many were surprised when Rajini evinced his interest to work with director Rajamouli at the audio launch of Telugu version of his upcoming movie, "Lingaa" in Hyderabad on 8 December.
Rajamouli, who was one of the special guests at the event, could not make it to the function due to his busy schedule. Addressing the event, Rajini said that the story of his multi-lingual movie is set in the pre-Independence era. He praised director KS Ravikumar saying, "It's almost impossible to complete such a big project in about six months."
Meanwhile, Rajinikanth defended the long duration taken for the shooting of Baahubali. "I'm aware of the Telugu film "Baahubali", which has been in the making for over a year. You can't compare it with "Lingaa", because it needs time as it's being made in two parts. I also know the kind of hard work being put into that project," IANS quoted Rajini as saying.
Rajinikanth also lauded Rajamouli for his wonderful contribution for Tollywood. "The Telugu industry should be proud of Rajamouli, who will soon be known as the best technician in the country. I'll be happy to work with him if I get an opportunity," the Tamil superstar added.
Only time will tell what Rajamouli has in store for Rajini and whether they will come up with a joint venture. Stay locked to this space to read latest updates on Rajinikanth-Rajamouli's first combo project.