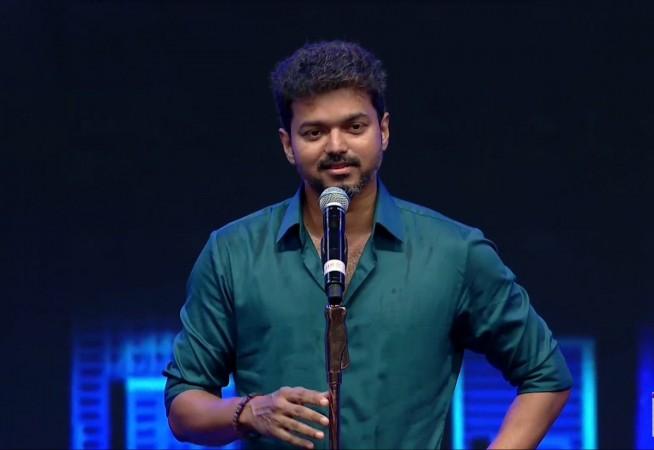 Tamil Nadu BJP which had created a controversy over a few dialogues in Mersal last year and slammed Vijay, has once again targeted the actor. This time, it is over his recent comments where he indicated about his entry to politics.
"Someone who spent three-fourths of his life focusing on how to fill his coffers [and] not worrying about the welfare of the people now wants to enter politics and criticise [other] politicians. This is laughable. I think he is hallucinating. These people think everything is a movie," Tamilisai Soundararajan, President of Tamil Nadu BJP, was quoted as saying by The Hindu.
The BJP leader mocked the actor's upcoming movie Sarkar while adding that she will respond to his political entry only after Thalapathy announces his party name.
"If, just by naming a movie Sarkar, he gets such importance, imagine the importance we should give those people who are actually part of the government. Let him [announce his political entry]. I will reply to such developments after they happen," she is quoted as saying by the daily.
Speaking at the audio launch of his movie Sarkar, Vijay claimed recently that he would do his duty with utmost sincerity if ever becomes the Chief Minister of Tamil Nadu. "Generally, Sarkar (government) is formed after winning elections, but we form Sarkar first and then contest; I am talking about the film here. If you are impressed with our film, please vote," he said.
"We need a good leader. When the leader is corrupt free, people below him will follow," he ended.
Last year, the dialogues on GST and Digital India in Mersal had rubbed the Tamil Nadu BJP in the wrong way. The leaders had given a call to boycott the film, but the comments did not have any negative impact on the film rather it gave a good publicity to the Tamil flick.