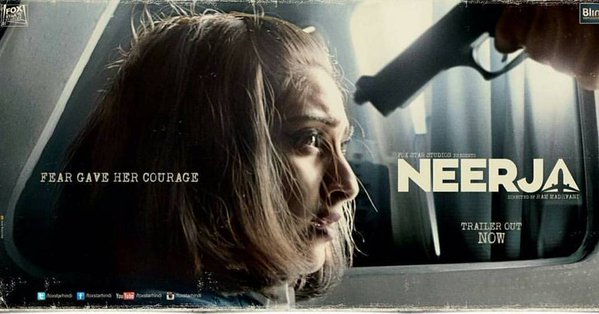 Sonam Kapoor is basking in the glory of her film "Neerja" even before its release. Kapoor has been garnering appreciation for the film and her role as flight attendant Neerja Bhanot from her industry colleague as well as her fans.
Several Bollywood stars, including Amitabh Bachchan, Boman Irani, Aanand L Rai ‏and Nikkhil Advani, have praised the fashionista of Bollywood for her performance as braveheart flight attendant Neerja Bhanot. But Kapoor says that she received the best compliment from Neerja's brother Akhil Bhanot.
"I got the best compliment from Neerja's brother Akhil Bhanot. He said that in certain parts I look exactly her like and sound exactly her like," Kapoor told International Business Times, India.
Neerja's mother Rama Bhanot, who passed away recently, also praised Kapoor and gave her blessings for the movie. "The moment Rama aunty saw me she said yeh toh meri laado hai (she is like my darling daughter)," Kapoor said.
Neerja was a 23-year-old model and airhostess, who sacrificed her life while saving passengers of the hijacked Pan Am Flight 73. She was shot dead by the terrorists on Sept. 5, 1986.
She is survived by two brothers – Akhil and Anees – who live in Chandigarh, and they are happy that a film has been made on Neerja. Akhil and Anees also attended the trailer launch of the film, which was held in Mumbai.
"The makers of 'Neerja' showed Akhil and Aneesh Bhanot glimpses of the film. The brothers were very happy with the end result and were of the opinion that all incidents have been portrayed in a realistic manner," IANS quoted a source associated with the makers of the film as saying.
Directed by Ram Madhvani, the film features Kapoor as Neerja, Shabana Azmi as her mother Rama and Shekhar Ravjiani as her love interest. "Neerja" will be released worldwide on Feb. 19.