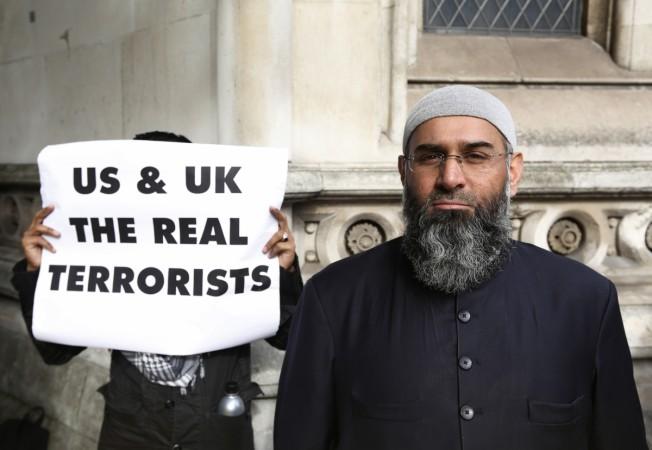 "In the Quran it is not allowed for you to feel sorry for non-Muslims. I don't feel sorry for him."
These are the words spoken by British "hate preacher" Anjem Choudary in reference to Alan Henning, a British citizen who has been marked as the next victim to be beheaded by the Islamic State.
In his usual, but extremely hateful statement, Choudary said on Sunday that he has no sympathy, what-so-ever for Alan Henning, a volunteer aid worker captured by the Sunni militants in Syria while delivering food and water to refugees in the country.
The jihadists threatened to behead the 47-year-old in a video released last Saturday in which another British man, David Haines was murdered. Even Al-Qaeda, the 9/11 mastermind, has criticised the jihadist group. Recently, Al-Qaeda had pleaded with the Islamic State not to kill the fourth hostage since he was an innocent Muslim.
After saying that Quran prohibits Muslims to feel sorry for non-Muslims, Choudary added, "I don't know that real story, I only heard from the British Government and media," The Express reports.
"We need to hear directly from the Islamic State as to why he is being held."
The hate speaker, who is often known to make grotesque and dim-witted statements about Islam and often justifies the activities of jihadists, further blamed the British government and the West for everything that the Islamic State is doing.
"Rather than focus on Mr Henning, what they could do, the British Government, is focus on their own actions. Why are they not releasing Muslim people they are holding?"
"If they stop the oppression against Muslims, Mr Henning could easily be returned home, the Italians, French and Turks have negotiated and seen their hostages come home," he was quoted as saying.
"I think the British Government can do a lot to release him, they are not negotiating, they don't want to, they don't care."
Choudary's shocking statement comes just a day after Henning's wife Barbara pleaded with the Islamic State not to harm her husband.