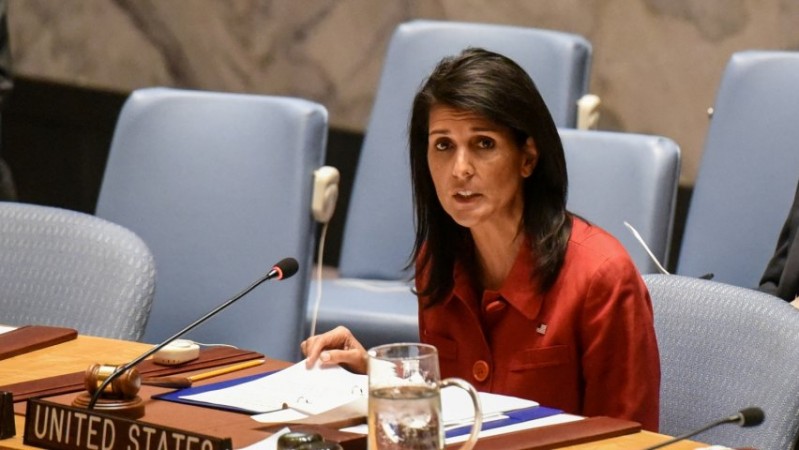 United States Ambassador to United Nations Nikki Haley's recent comments on her ambition to be next in line to become President has not gone down well within the Trump administration.
Excerps from Michael Wollf's upcoming political book "Fire and Fury: Inside the Trump White House" have revealed that the top aide of Donald Trump is "as ambitious as Lucifer" and said "Trump's tenure would last at best, a single term".
Born Nimrata Randhawa, Haley has also considered herself "smarter than Trump," which apparently did not please Trump's inner circle. Her ambition to become his apparent heir could prove costly as she is often criticised for her moderate views as opposed to Trump's ideologies.
Trump, who is often seen as a temperamental personality for his actions against firing high profile political leaders, could next be gunning for Haley.
Top aides in the Trump circle feared he was being influenced by Haley on political moves, according to reports.
Haley has also been often criticised for going against the Trump administration when she openly claimed she does not support the proposed travel ban on Muslims.
Haley, who was the break-out star of the Trump administration at one point, reportedly befriended Ivanka Trump to be a part of the Trump family circle.
The former Governor of South Carolina was also mentored by the President during their time together in Air Force One, Wolff claimed in his new book, whose excerpts were obtained by The Times.
Trump has summarily dismissed a number of staffers since assuming office. Sean Spencer, Michael Flynn, Sally Yates, the list goes on.
At first, it was reported that Haley would assume the role of Secretary of State before Trump decided to appoint her UN Ambassador. This came at a time where Trump, who chose Haley as the ambassador, called her "a proven dealmaker" suggesting he knew her capabilities as a leader.
Now, only time would tell how the US President reacts to Haley's supposed ambitions.
Wolff's book "Fire and Fury" has been condemned and rubbished by the US President, who has said it is "full of lies, misrepresentations and sources that do not exist."
The explosive book also reportedly suggests Trump made provocative and sexist statements against his two female aides — former Deputy Attorney General Sally Yates and White House Communications Director Hope Hicks.
Interestingly, Trump also said Michael Wolff had been "authorised zero access to White House", although not mentioning him by name. In fact, he even claimed that he had "turned him down many times."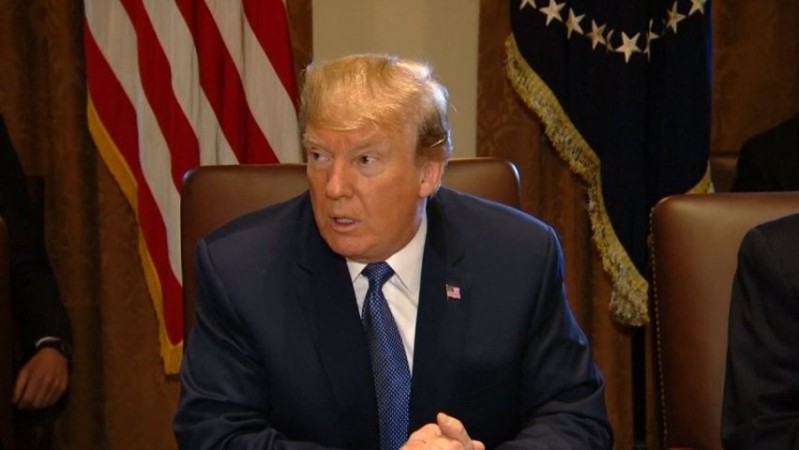 The book has hinted that Trump does not understand what it means to be the President of the United States and that he is more of a businessman than a political leader.