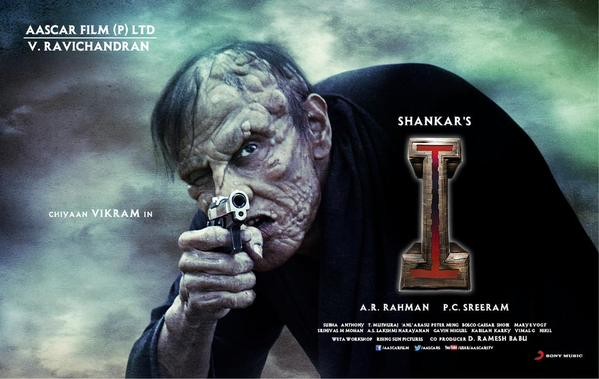 Vikram's magnum opus movie "I" has created magic in Kerala. If reports are to be believed the film is now the biggest Tamil hit in the state in five days.
As per box office collection report of the movie from 14 January to 18 January, "I" has grossed around ₹10.73 Crore from 225 screens with nett collection of ₹8.58 Crore.
In terms of stations with maximum collection, Thiruvananthapuram has topped the list, followed by Ernakulam, Kozhikode, Thrissur and then Palakkad.
For actor Suresh Gopi, who is reportedly aiming a parliamentary seat from Thiruvananthapuram, this is good news as his popularity has reached sky high after his performance in the movie "I".
"#I Pongal weekend in Kerala - Jan 14 to 18. Grosses Rs 10.73 Cr from 225 screens and a net of Rs 8.58Cr approximately.#Historic in Kerala -Jan 14 to 18. #Thiruvananthapuram regains its lost glory, becomes highest collecting center helped by 6 screen release in Kerala. Top 5 collecting stations - 1.Thiruvananthapuram 2. Ernakulam 3. Kozhikode 4.Thrisur 5. Palakkad. #I 'main villain' hometown #Thiruvananthapuram emerged as highest collecting station. All best 2 #SureshGopi, who will one day be MP from here," wrote industry expert and entertainment journalist Sreedhar Pillai in his Twitter page.
The movie had earlier made a gross collection ₹5.57crore in two days in the state and there by breaking the record of two-day gross of Malayalam movie "Bangalore Days" in the state.
Shankar's directorial, "I" had record opening in Kerala, which showcased the kind of popularity Vikram has in Kerala. The movie had collected ₹3.05 crore on the opening day and broke the previous first-day collection record of Tamil movie "Jilla", which starred Vijay and Mohanlal
Industry experts tribute the success of the movie in the state to the mass publicity and the promotions by the distributors. Vikram and Amy Jackson had also made a comprehensive visit to promote their movie in Kerala.