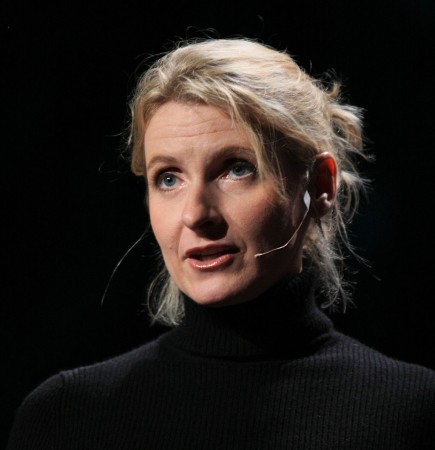 In a very public and heartfelt post on Facebook, author of famous book, "Eat, pray, love," Elizabeth Gilbert revealed that she is in love with her best friend, author Rayya Elias, who was diagnosed with pancreatic and liver cancer.
Gilbert also mentions in the post that she separated from her husband Jose Nunes in the spring after realisation dawned on her that she was in love with Elias.
"In the moment I first learned of Rayya's diagnosis, a trap door opened at the bottom of my heart (a trap door I didn't even know was there) and my entire existence fell straight through that door. From that moment forward, everything became about HER," Gilbert wrote in the Facebook post.
"Rayya and I are together. I love her, and she loves me. I'm walking through this cancer journey with her, not only as her friend, but as her partner. I am exactly where I need to be — the only place I can be," she added.
The author of the famous book, which was adapted into a Julia Roberts-starrer, says that she is sharing this personal information about her relationship as she lives a public life.
In the note about her personal life, Gilbert said that after she realised that what she felt for her friend was deeper than a platonic relationship, she could not pretend anymore and had to tell the truth as her friend was going through a difficult phase.
"Death — or the prospect of death — has a way of clearing away everything that is not real, and in that space of stark and utter realness, I was faced with this truth: I do not merely love Rayya; I am in love with Rayya," she said.
Gilbert's confession comes as a victory for the queer community as another celebrity openly speaks about her sexual orientation.