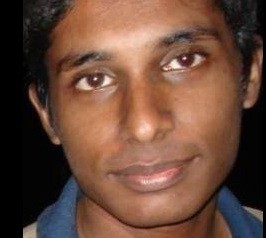 Bangladeshi blogger Oyasiqur Rahman met a violent end on Monday when he was brutally hacked to death with meat cleavers, not long after he had protested a similar murder of another Bangladeshi writer Avijit Roy a month ago.
Rahman often wrote against communalism and extremism on his blogs and social media accounts, and had also put up a cover photo on his Facebook page that read "I am Avijit. Words cannot be Killed", following the atheist writer's murder in February.
Roy was attacked on 26 February with machetes on a busy road in Dhaka when he was with his wife Rafida for his writings that criticised Islam.

Rahman was also killed with similar savagery, and the police recovered three blood-stained meat cleavers from the spot.
Rahman was killed for his religious writings, the police said, according to Bangladesh News 24.
The 27-year-old worked as a trainer at a travel agency but was also considered an online activist, and would often write with pseudonyms.
His writings were largely against religious superstitions and radical Islamic views, and he was also a member of the Facebook group called Atheist Bangladesh, according to Dhaka Tribune.
Rahman's friends had reportedly warned him against putting up scathing posts, particularly against groups such as Jamaat e Islami, but he would tell them "I have no photos on my Facebook account. So they will not recognise me", the newspaper quoted one of his friends as saying.
On Monday, Rahman's face was left disfigured after he was attacked by three people, two of whom are madrassa students and have been caught.
"His face has been distorted as the miscreants hacked him mainly on the face," Tejgaon industrial police OC Salauddin told the paper.
The police are still investigating if Rahman's attackers belonged to any extremist organisation.