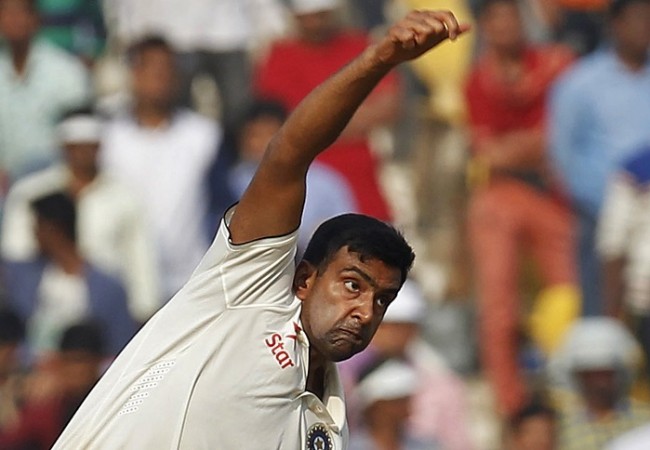 R Ashwin was inevitably named the man of the series of the India vs West Indies Test match rubber, with the offspinner, as a result, crossing Sachin Tendulkar and Virender Sehwag, to stand on his own as the Indian player with most man of the tournament awards. Of the seven Test series that India have won since Ashwin became an international player, the man from Tamil Nadu has been named the player of the series six times, which just goes to show how important a cog in the Indian wheel he is.
When Ashwin finds his mojo with the ball, India invariably win. When Ashwin struggles, those 20 wickets suddenly seem like Mt. Everest, when with the off-spinner in full swing, it had looked like a tiny little hill. He is India's most important bowler, and going by the statistics of just those man of the series awards, India's most important player in Test match cricket. And that is a responsibility that Ashwin does not take lightly.
"To contribute to a team's success and win the series is huge," Ashwin told BCCI's official website after India's 2-0 series win over the West Indies was confirmed on Monday. "It is a huge achievement that out of seven series that we have won, I have been Man of the series in six of them.
"I didn't embark on the journey wanting to do this, but pursuance for excellence has always been inside me. That's been the driving force for me and I am very happy for what's happened. It is important for people seeking excellence to do boring things day in and day out. It sounds a bit clichéd, but you have to keep ticking all the boxes no matter what.
"If I take the ball and there are 10 possible wickets that need to be taken, I need to have five of them at any cost."
That mentality is what has seen this India team succeed in Test matches in the recent past. Virat Kohli, the captain, is the biggest exponent of that, and Ashwin, who picked up 17 wickets and scored 235 runs, including a couple of hundreds, in the West Indies series, is not too far behind, with his desire to be the best taking him to the top of the tree.
"I am 100% method, 80% skill and 150% madness," Ashwin said. "There are a few things I can attribute my success to and one of the facts is that I think cricket all the time.
"For me, one fine day I should be literally unplayable. If I bowl six balls in an over, the batsman should get beaten on all six deliveries. I think that will be the pinnacle point in my career. I don't know if I will be able to achieve it, but I have definitely embarked on the journey trying to at least achieve it. I am on the path to getting there and achieving all the things I am at the moment."
India have a long, long Test season ahead of them at home, with New Zealand, England, Australia and Bangladesh all coming, and Ashwin will need to get to those unplayable levels for the home team to come up trumps in them all.