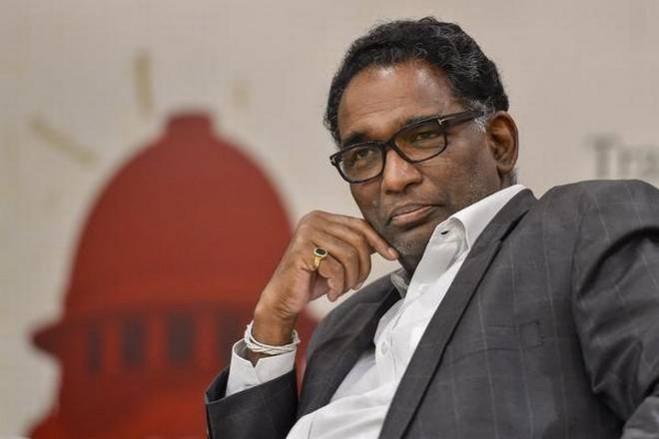 Justice Jasti Chelameswar, who retired as a Supreme Court judge on Friday, says he always batted for transparency and accountability in the functioning of the top court of the country, though controversy marked the last few years of his seven-year tenure in the Supreme Court.
In an unprecedented move, he along with three other judges − Justices Ranjan Gogoi, Madan B Lokur and Kurian Joseph − called a press conference on January 12 to announce that all was not well with the way the Supreme Court was functioning, particularly the allocation of cases by Chief Justice of India Dipak Misra.
In an interview to a TV news channel after his retirement, Chelameswar said he doesn't repent calling the January 12 press conference as he was forced to do so in public interest as the issues faced by the apex court were grave and needed to be highlighted.
"No democracy can function or survive without an independent judiciary. We believe that the independence of the judiciary is under threat and that is why we held the press conference to inform the citizens of this country. My conscience told me to act in the interest of the judiciary and the nation, I have no regrets. I leave it to the future generations to decide whether the step I took was right or wrong," says Justice Chelameswar.
In 2016, he refused to be part of collegium meetings because he alleged they lacked transparency and denied the decision was driven by personal agenda.
At loggerheads with the government at the Centre, Chelameswar also announced that he won't take up any employment offer by the government after retirement.
This was also the lone dissenting voice when a five-judge Constitution Bench scrapped the National Judicial Appointments Commission (NJAC) law and allowed the 20-year-old collegium system in which judges appoint judges to continue.
He also protested the Centre's interference in the functioning of the judiciary when it bypassed the apex court collegium decision to recommend a judge of the Karnataka High Court for elevation to the Supreme Court by asking the Karnataka Chief Justice to hold an inquiry against the judge.
Another instance when the Centre and Justice Chelameswar crossed swords was the elevation of the Uttarakhand Chief Justice KM Joseph to the Supreme Court. Being a member of the collegium, Chelameswar recommended Chief Justice Joseph's name, but the Centre returned the file to collegium in April and asked it to reconsider it.
"Chief Justice Joseph is very capable and he should come to the Supreme Court as it will be good for the institution. I hope it happens," says Justice Chelameswar.
Post-retirement, he says he will rest for a few months and then will pen a few books. Will one of the books be a tell-all memoir? Only time will tell.