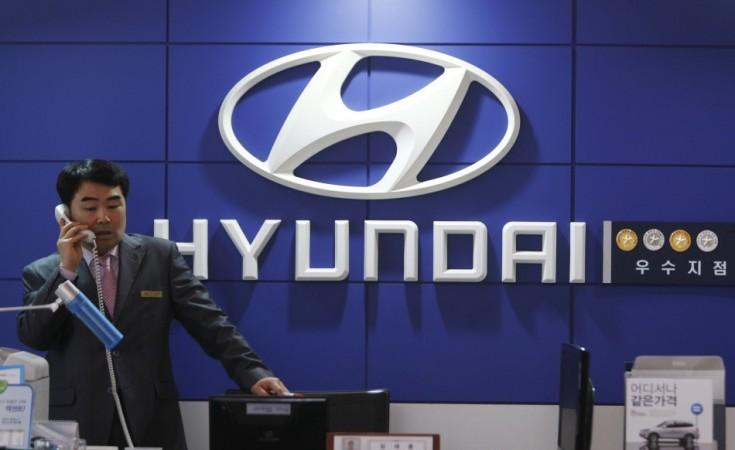 India's second-largest car manufacturer Hyundai has hiked the prices of all its car models up to ₹20,878 in a move to counter the currency flux.
"On account of the rise in input cost and fluctuation in currency, the price hike has been necessitated. We have increased the prices in the range of ₹ 4,201 to ₹ 20,878 across all the models. We have tried to absorb the maximum cost to minimise the price increase to cause less inconvenience to our valued customers," HMIL Vice President Sales and Marketing Rakesh Srivastava said in a statement announcing the increase in car prices.
The domestic auto market registered slower growth over the past couple of months and Hyundai's announcement of a hike was a wake-up call to the current market situation of the country. Towards the end of the 2012, other auto majors in the country like Maruti and General Motors have hiked the prices of cars citing increased production cost and currency fluctuation in the global market as main reasons.
Meanwhile, latest reports said that the Korean auto major is also readying a new compact car, codenamed 'BA', to take on Maruti Suzuki's Swift and Ritz hatchbacks. Sources who spoke on condition of anonymity told the Economic Times that the upcoming car will be positioned between the i10 and the i20.
"The new small car diesel and i20 are likely to form a potent combination to counter the Maruti Swift and Ritz. And, there is a strong possibility for a sub-4 metre notchback to take on Dzire, but no clarity has emerged," said one of the four people as quoted by ET.
Over 100 engineers from India are reportedly working on this project and the car is currently undergoing test in South Korea. The company declined to comment on the report, but said that it has plans to release one or two cars every year, reported The Times of India.