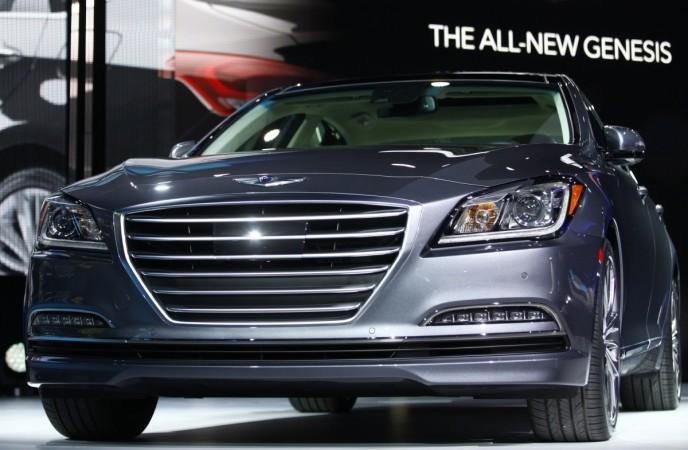 Hyundai Motor Co on Tuesday said that it plans to sell cars with autonomous driving capabilities by 2020, in a bid to compete with other major players who plan to bring in self-driving technology to their showrooms by the end of this decade, Reuters reported.
The South Korean automaker already carries autonomous features in luxury vehicles like the Genesis, which can be programmed to identify an unsafe closing speed with a pedestrian.
Automakers such as Mercedes and General Motors Co and technology giants like Google Inc and Apple Inc are already working on driverless technologies which will enable the vehicles to complete journeys without human intervention.
In May 2014, Google unveiled a prototype of the self-driven car and said it aims to introduce it in the markets within five years.
"We've made some pretty exciting progress and at this point we're pretty convinced this technology is going to come to the market," said Chris Urmson, director of self-driving cars, Google, to The Globe and Mail.
Driverless cars are expected to provide better safety than cars driven by humans as the software is designed to react quickly in case of emergencies.
However, some analysts expect self-driving cars are unlikely to make inroads into global markets until the early- or mid-2020s. "We see the widespread adoption of AVs (automated vehicles) as being a matter of 'when,' not 'if'," the Conference Board of Canada said in a report, to thestar.com.
Mercedes unveiled its autonomous car concept F 015 'Luxury in Motion' at the Consumer Electronics Show in Las Vegas earlier this year. The F 015 is designed with cameras, sensors and displays to communicate effectively with the surroundings.
"The car is growing beyond its role as a mere means of transport and will ultimately become a mobile living space," Dieter Zetsche, chairman of Daimler AG and head of Mercedes-Benz cars, told Tech Times.