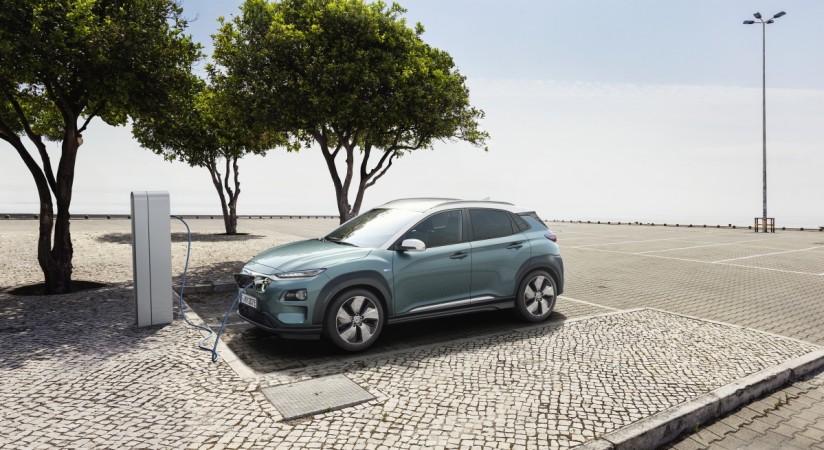 Hyundai Motor India Ltd (HMIL) is keen to entrench its hold on the Indian market with an investment of Rs 65 billion in the next three years. The Indian arm of the South Korean carmaker would be utilizing the funds for the developments of new products even as it plans to drive into the domestic electric vehicle segment in 2019 with its Kona electric SUV topping the agenda.
Hyundai plans to introduce nine new models in India over the next three years including two face-lifted models from the existing line-up, two new segment cars, and four more models. While the rumored Santro would be launched in the second half of this year, the next big launch for the company would be the electric SUV.
While speaking to Business Standard, Y K Koo, Managing Director & Chief Executive, Hyundai India said, the company plans to sell around 50 units of its Kona electric SUV in the country annually. The SUVs will be locally assembled at the company's plant in the country. What is more, the company has plans to introduce the electric SUVs with charging kits.
India-spec Kona Electric SUV is likely to be the 134 hp version. Hyundai unveiled the Kona with two different powertrain versions. The long-range battery version provides driving range of up to 470 kilometers, delivering a maximum output of 204 PS. The basic version with a battery capacity of 39.2 kWh offers a range up to 300km on a single charge with the motor delivering 134 hp. All-New Kona Electric offers 395 Nm of immediate torque and can accelerate from 0 to 100 kmph in 7.6 seconds.
Going forward, the company will expand its capacity at its manufacturing unit near Chennai to 50,000. With the developments, Hyundai is well positioned to plug-in its electric cars products in India well ahead of Maruti Suzuki.