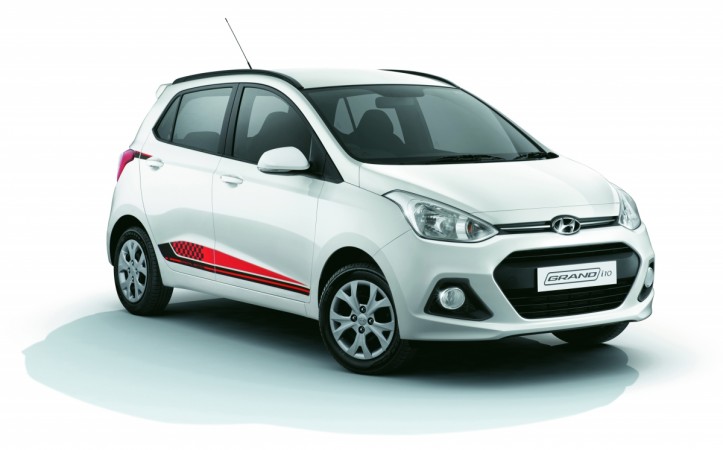 When the top 10 best-selling car list of June was revealed, Hyundai Motor India Limited had a reason to celebrate. Its best-selling model Grand i10 emerged as the third best selling passenger car, challenging Maruti Suzuki's dominance in top four for the first time in several years.
According to the list compiled by ET Auto, Hyundai India sold 12,678 units of the Grand i10 in June, registering 40 percent growth over the same period last year. The Grand i10 overtook popular Maruti Suzuki models such as the WagonR and the Swift. The Alto retained the numero uno position with 15,750 unit sales, followed by Swift Dzire that found 15,560 takers in June. However, both the models saw decline in sales by 25 percent and 29 percent, respectively, over the same month last year. The decline in sales of Maruti Suzuki models are also due to week-long production suspension at Manesar and Gurugram plants last month for maintenance.
Another Maruti Suzuki model, the WagonR, was the fourth best selling model with 11,962 unit sales. Renault India's small car Kwid found 9,459 takers and it managed to grab the fifth spot. Maruti Suzuki Swift is the sixth best selling model with 48 percent decline in sales over the same month last year. Hyundai Elite i20 sealed the seventh spot with 7,520 unit sales. However, the sales of Hyundai hatchback saw a decline of 17 percent.
The Baleno found 6,967 takers, followed by the Celerio with 5,797 unit sales. Both the cars are the eighth and the ninth best selling cars, respectively. The surprising entry to the list is the Maruti Suzuki Ritz with 4,682 unit sales and it sealed the last spot in the list. The Ritz wasn't part of the list in the past months.