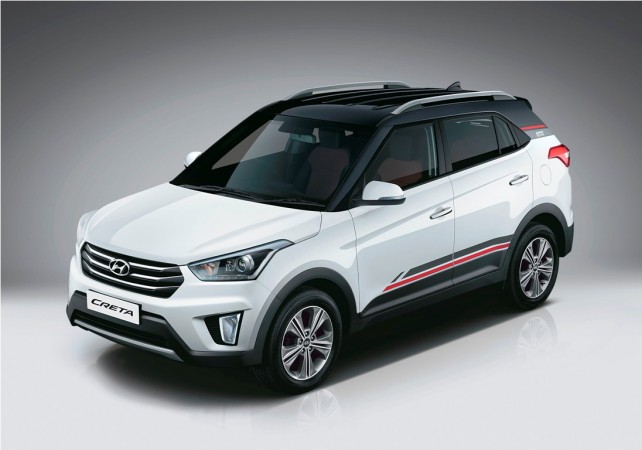 Hyundai Creta has become one of the most successful vehicles of the Korean car maker since its launch in July 2015. The SUV has already found close to 1 lakh takers in the country. Creta's demand had surpassed supply right from the launch and Hyundai Motor India Limited (HMIL) has been struggling to deliver vehicles on time. The company is now planning to increase production yet again.
YK Koo, Managing Director and CEO of HMIL confirmed reporters about 25 per cent increase in production of Creta on the sidelines of the Elantra launch on Tuesday. HMIL had increased production of Creta from 7,500 units to 13,000 units in April and that had significantly reduced the waiting period. At present, the SUV has a waiting period of one to two months. With planned production increase, it will go down further. Hyundai also plans to export Creta to over 92 countries.
Hyundai had registered a 50 per cent year-on-year growth in July. The SUV found 13,429 takers last month as against 6,783 in July 2015. Out of the total number, 7,981 units were sold in India, while 5,448 units were exported. Creta is currently one of the best selling SUVs in the country with average monthly sales of over 7,000 units for the past couple of months.
Creta is offered in both petrol and diesel-engine options. The 1.6-litre VTVT petrol engine churns out 121bhp and 151Nm of torque, while the 1.6-litre CRDi diesel engine develops 126bhp and 259Nm of torque. Both the engines are available with either six-speed manual or six-speed automatic transmission. The less powered 1.4-litre CRDi diesel unit churns out 89bhp and 220Nm of torque mated to a six-speed manual transmission only.