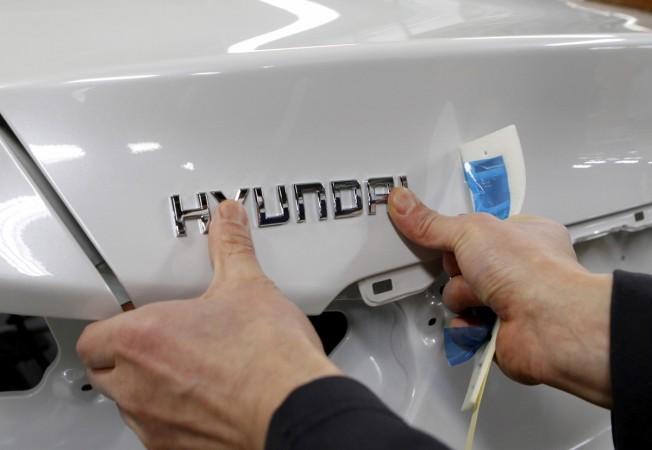 In what could be a major relief for Hyundai Motor India Ltd, the Supreme Court of India has stayed a penalty imposed by the Competition Commission of India (CCI). The CCI has slapped a penalty of Rs 420.26 for allegedly violating antitrust laws in the supply of genuine spare parts and diagnostic tools.
Hyundai was penalized 2 percent of its annual turnover in India for the financial year 2009-10, 2010-11 and 2011-12. Last month, Hyundai approached the National Company Law Appellate Tribunal (NCLAT) seeking a stay on the penalty imposed by CCI but the Tribunal refused to give any relief to the car maker.
The two-judge bench comprising justices AM Khanwilkar and Deepak Gupta stayed the CCI's 27 July 2015 order on the appeal by Hyundai. Arguing in favour of Hyundai, senior counsel P Chidambaram had sought for a stay on the penalty. The defence argued that in other similar appeals, the apex court had also granted interim relief against the impugned directions.
It further added that the SC had stayed similar CCI's directions in other appeals by three OEMs Ford, Nissan, and Toyota but the CCI's decision stood only against Hyundai.
In the appeal, Hyundai had argued that "The directions by CCI are 'extreme, vague, impractical and irreversible in nature'. These directions, which include putting into place a system to ensure that independent repairers have access to spare parts, technical manuals and diagnostic tools, training for independent dealers, and standardization of spare parts, are disproportionate to the alleged contravention."


It is to be noted that apart from Hyundai, CCI had also found Mahindra Reva Electric Vehicles Pvt. Ltd, a subsidiary of Mahindra and Mahindra Ltd, and Doshi Holding Pvt. Ltd promoted company promoted Premier guilty of violating competition laws. However, only Hyundai was penalized for its action; Reva and Premier were exempted from any penalties.
Moreover, the CCI has also said that three companies arbitrarily abused their dominant position in the supply of spare parts entered into the agreement which eventually affected the market competition adversely.
The CCI order further stated that these companies did not allow the sale of the genuine spare parts of automobiles manufactured which they manufactured. Their decision affected the independent mechanics who compete with authorized service stations.
.