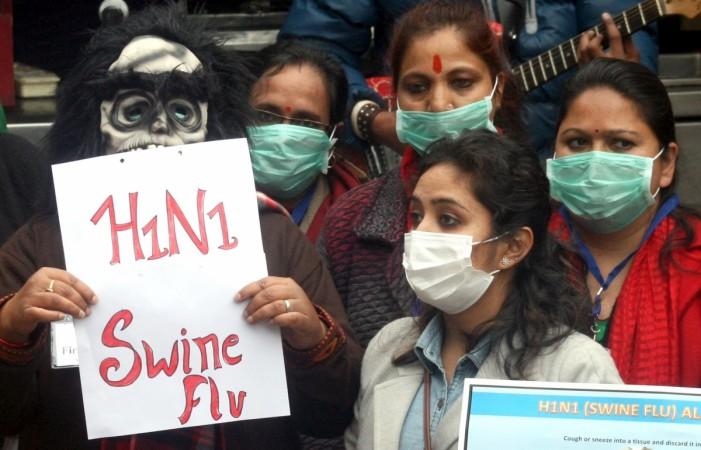 Two people have tested positive for Swine Flu in Hyderabad out of the 10 samples that were tested for the viral disease.
The State Health Department said in an official statement that testing kits and medicines have been made available in all the government hospitals. The Institute for Preventive Medicine, Hyderabad, will conduct free testing of samples of all the patients from private hospitals, reported The Hindu. The health department advisory has also said that those suffering from high fever, body aches, sneezing, coughs should rush to the nearest hospital to eliminate any risk of Swine Flu.
The state government has also directed patients to take homoeopathy medicines under prescription and has made such medicines available for free at all dispensaries.
Earlier this year, the states of Rajasthan, Haryana and Punjab were affected by the H1N1 virus as a result of which the Central government issued an alert to step up surveillance and treatment facilities for H1N1 influenza.
The states have been asked to enhance surveillance, capacity for laboratory diagnosis, setting up of screening centres in outpatient departments of hospitals and earmarking isolation wards, including ventilator beds in the hospitals.
Last year, the disease claimed about 1,200 lives across the country, while 23,153 persons contracted the illness till March 4, 2015, according to the health ministry.
What is Swine Flu?
Swine flu, also known as swine influenza or pandemic influenza, is a respiratory disease caused by the H1N1 virus, which is transmitted by an infected pigs.
Symptoms of Swine Flu
Nasal secretions, cough, decreased appetite, and restless behaviour are the common symptoms of the H1N1 influenza. Other symptoms include fever, sore throat, chills, weakness and body aches. Children, pregnant women and the elderly are at risk for severe infection.