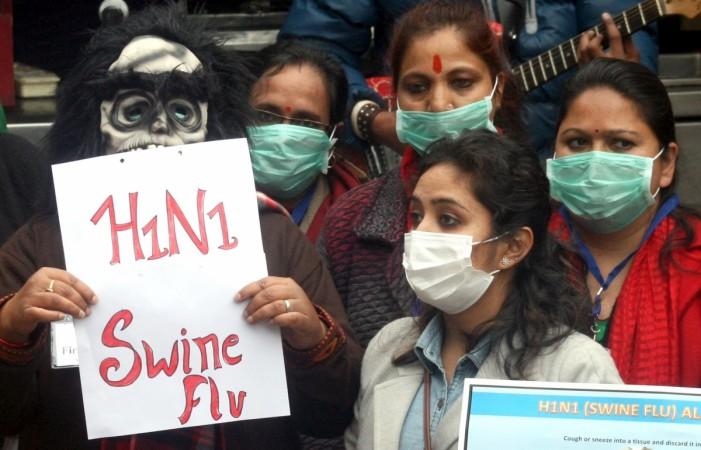 The government on Tuesday issued a Swine Flu (H1N1 influenza) advisory to all the state governments and union territories to step up the preparedness for the H1N1 influenza.
Swine flu, also known as swine influenza or pandemic influenza, is a respiratory disease caused by the H1N1 virus, which is transmitted by an infected pig. Nasal secretions, cough, decreased appetite, and restless behaviour are the common symptoms of the H1N1 influenza.
The states have been asked to enhance surveillance, capacity for laboratory diagnosis, setting up of screening centres in outpatient departments of hospitals and earmarking isolation wards, including ventilator beds in the hospitals.
The advisory has been issued following the Swine flu outbreak in the northern states of Rajasthan, Punjab and Haryana, where the disease has claimed 62 lives so far this year.
Swine flu has claimed 34 lives in Rajasthan in January and February this year. Of the 2,000 samples collected in the state, 162 people were tested positive. With seven more deaths reported in Punjab took the death toll in the state to 24. Four persons, including three women, died of the H1N1 virus in Haryana, Union Health Minister JP Nadda was quoted by Press Trust of India as saying.
The Centre has also advised states to stock personal protective equipments, make the drug Oseltamivir available and create awareness among the public for early reporting to hospitals for the treatment.
"There were 204 deaths out of the 364 positive cases of swine flu in the corresponding period (January to February 18) last year. This year the state medical and health department has taken several measures to contain the spread of the virus," a Rajasthan health department official told PTI.
Effective surveillance, monitoring and treatment of patients are the prime objectives of the state department, the official said.
The Punjab government has announced the constitution of a state-level advisory committee under the chairmanship of D. Behera of the Post-Graduate Institute of Medical Education and Research (PGIMER), Chandigarh, to review the situation of H1N1 in the state and give recommendations on prevention and control of H1N1, IANS reported.
Last year, the disease reportedly claimed 1,200 lives across the country, while 23,153 persons contracted the illness till March 4, 2015, according to the health ministry.
(Source: National Health Portal of India)