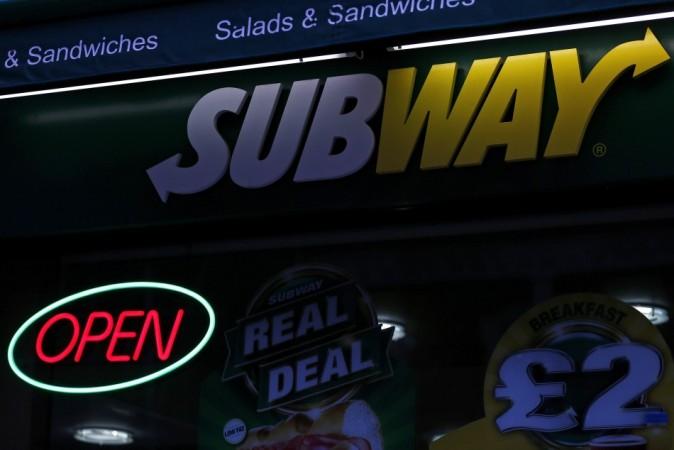 A Subway outlet at the Central Mall in Hyderabad, Telangana, was forced to shut down on Thursday, May 19, after a customer found four live cockroaches in his drink. The incident happened on May 16 following which the customer, Marunganti Vamshikrishna Reddy, lodged a police complaint with Punjagutta police station.
Reddy, a businessman, took to social media to express his concerns over the drink that was served to him. The post soon became viral that showed Reddy talking to a female employee of the Subway outlet. "How can you serve cockroaches? My daughter had a cockroach in her mouth," Reddy was quoted as saying by The Times of India in the two-minute-long footage.
The food inspectors from Greater Hyderabad Municipal Corporation (GHMC) had also inspected the place and served a notice under the GHMC Sanitation and Hygiene Act for running the outlet under unhygienic conditions, The News Minute reported.
"When my daughter consumed the drink, she felt something moving in her mouth. When she spat it out, I found two live cockroaches. When I checked the cup and the lid, I found a few more," Reddy told TOI.
"When I confronted the staff, they themselves invited me to inspect the kitchen. But later, a woman employee reprimanded me for entering the area and accused me of misbehaviour," he further added.
Officials from GHMC claimed that the staff had allegedly cleaned everything before they could inspect the place. However, there were still cockroaches found in the storage room of the outlet. The health and medical officer of GHMC added that the outlet may also be permanently shut down. "We have also sent samples for testing. Further action will be taken based on the report," Bhargav Narayana, a GHMC official told TOI.