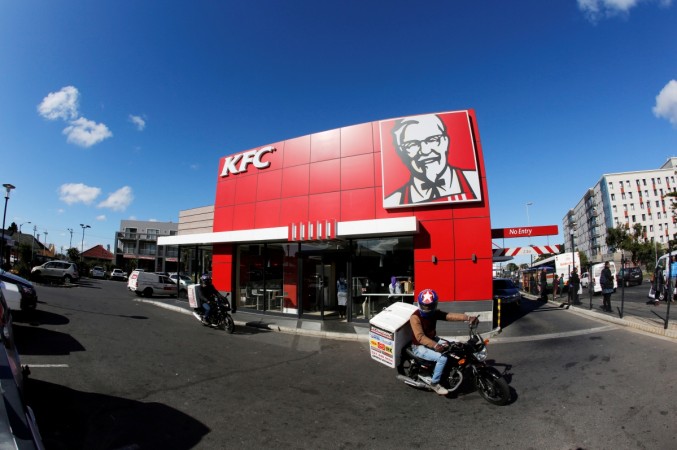 If there is one thing KFC is known for, it is chicken. Even the name of the global fast-food chain has chicken on it — Kentucky Fried Chicken. However, many branches in the United Kingdom have shut doors to its outlets after it ran out of the one thing it is known for.
Branches across the UK in cities like Bristol, Berkshire, Cheshire, Surrey, Suffolk and Newcastle have been affected by new delivery partner DHL after it had a "few hiccups" while supplying chicken.
When people realized that their favorite fast-food outlet was closed, they went to a nearby KFC restaurant which also to their surprise, was shut down. One customer even called the situation as "the end of the world".
KFC, however, wasted no time in addressing the issue in an official statement with a dash of humour, "The chicken crossed the road, just not to our restaurants. We've brought a new delivery partner on board, but they've had a couple of teething problems — getting a fresh chicken out to 900 restaurants is pretty complex."
The statement further read: "We won't compromise on quality, so several of our restaurants in the UK are either closed, have a reduced menu, or shortened hours over the weekend. We want to thank our incredible restaurant teams, who are working flat out all hours to get us back up and running again."
KFC used to get chicken delivered through a South African-distribution group called Bidvest. The contract was later given to DHL. Fried chicken fans were left disappointed after DHL suffered "operational issues" in chicken supply.
"Due to operational issues, a number of deliveries in recent days have been incomplete or delayed. We are working with our partners to rectify the situation as a priority and apologise for any inconvenience," DHL said in an official statement.
Meanwhile, the moment KFC lovers saw a board that said the restaurant ran out of chicken, they took to their Twitter handle and expressed their disappointment. Here's how they reacted:
Pretty important ingredient in a KFC I'd have thought

— Barry Garfield (@Bluebazza58) February 19, 2018
all the chickens crossed the road to escape the Colonel

— Nick Priore (@NTP269) February 19, 2018