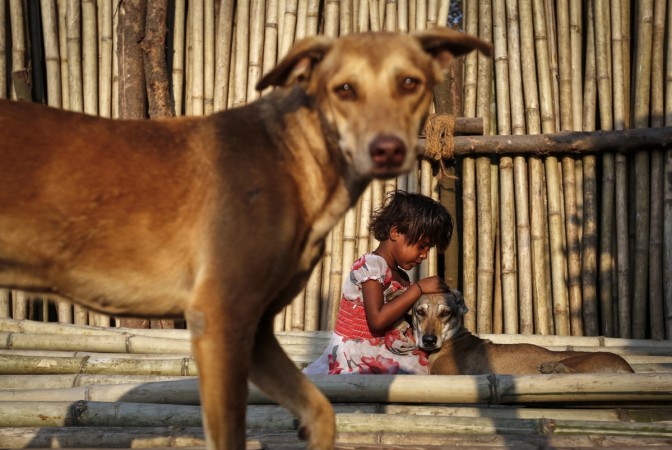 A 22-year-old man has been arrested for killing a pregnant dog and having sex with the carcass in Hyderabad, police said.
The accused has been identified as Aslam Khan, a resident of Delhi. He has confessed to his crime of killing the dog and having sex with the carcass along with another man.
Aslam was caught red-handed by Mailardevpally resident Jahangir in the bushes of an open plot at 7 am on Monday. Jahangir, along with the locals, thrashed Aslam and handed him over to police.
"Aslam Khan confessed that he and a friend throttled the dog before performing the sexual act. We have sent the carcass of the pregnant canine to the government veterinary hospital at Rajendra Nagar for post-mortem," a police officer told the Times of India.
In his statement, Aslam told police that he came to Hyderabad a couple of days back to meet his friends, who work as labourers at factories in Sri Ram Nagar in Hyderabad's Pahadi Sharif area. He and 10 of his friends consumed liquor and went off to sleep near a liquor store in Katedan on Sunday night.
The accused further said that after his friends went to work next morning, he along with another man, who hails from Bihar, went to Shastripuram to fulfil their carnal desires.
"Aslam claimed that the other man killed the dog and had sex before him," the police officer added.
Aslam was taken to a government hospital for medical examination. Police have also filed a case under sections 429 (mischief by killing or maiming an animal) and 377 (unnatural offence) of the Indian Penal Code.