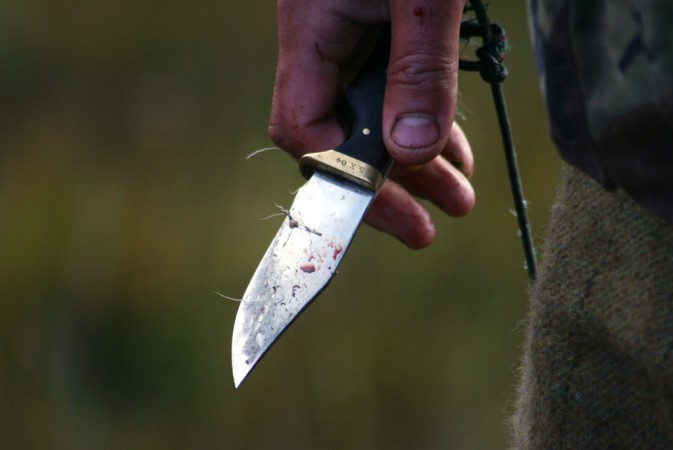 An African woman was reportedly butchered and her body parts burnt by her live-in partner in Hyderabad's suburb Shamshabad on Monday night.
Residents of a suburb in Hyderabad were met with a gory sight on Monday night when they went to check on a middle aged man, Rupesh, who was burning things near a bush at 7 p.m. Rupesh was reportedly burning a woman's body parts at a secluded place in Shamshabad. The residents of the locality grew suspicious when they saw flames emanating from a secluded area.
"We went closer only to realise that he was burning a woman's body parts. It was scary and gory to watch it," the residents told the Shamshabad police, according to the Hindu.
The victim is said to an African national called Senthia. Rupesh, a stock market agent, and Senthia were reportedly living together in Padmaraonagar Colony.
Police officials believe that Rupesh had developed hatred towards Senthia, and murdered her. He then cut her body into parts, packed it a box and drove to the isolated location.
In a twist of events, the residents of the area found a two-year-old child called Sania inside the car, in which he had brought the remains of the woman. According to some reports, Senthia was Rupesh's wife, and the child found in the car is their five-year-old daughter.
The residents reportedly hit the man before calling in the police.
There has been a series of hostile acts against African nationals recently in Delhi and Bengaluru. In a recent incident, an African woman was tied with rope to contain her and taken to a hospital after she grew violent following an altercation in a busy market place in Bengaluru. Another African woman was stripped at a Bengaluru suburb earlier in the year.