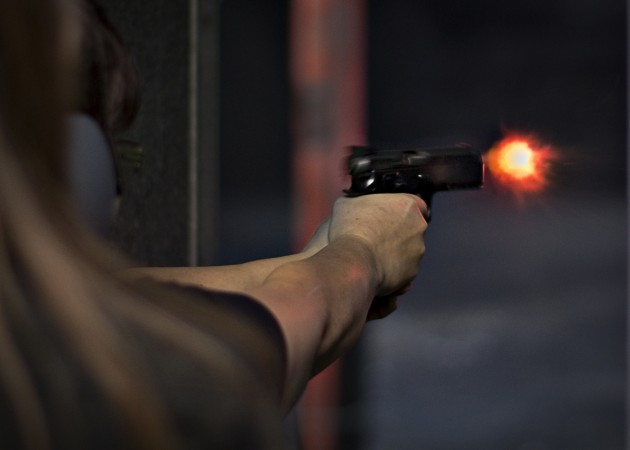 A doctor in Hyderabad, who recently shot at a business partner and feld the scene, has allegedly committed suicide. His body was found in a pool of blood on Tuesday morning at a farmhouse in Moinabad's Nakkalapally area, said the Cyberabad police.
Dr Shashi Kumar, Dr Uday Kumar and Dr Sai Kumar co-owned the 100-bedded Laurel Hospital in Hyderabad. On Monday, the three had met to discuss the future of the hospital, but soon an argument broke out when they were in Himayathnagar. Shashi Kumar then shot at Uday, following which he fled. The police had been on the lookout for Shashi since Monday evening.
The police found his body on Tuesday in Moinabad. A suicide note, recovered from the site, stated that Sai Kumar had shot Uday using Shashi's revolver.
Uday, who was not fatally shot as the bullet grazed his ear, admitted himself to a hospital and is recovering, reported NDTV.
"Mr. Uday was being operated on and admitted in Intensive Care Unit. But it seems Mr. Shashi believed that Uday had died," ACP Rajendranagar Ganga Reddy told The Hindu.
Dr Sai Kumar's involvement in the incident is still unclear.
The dispute could be a result of the partners falling out, Deputy Commissioner of Police (Central Zone) VB Kamalasan Reddy told NDTV.
"It seems differences had erupted and Dr Kumar had sought his money back," said the DCP.
Shashi, who had invested Rs 75 lakh in the hospital, sought his money back, preliminary investigation revealed.
"Following heated arguments, Dr Kumar threatened them and suddenly took out his licensed .32 pistol and allegedly fired one round at Dr Uday. The bullet grazed his left ear," DCP Reddy said.
A case of attempt to murder under Section 307 of IPC was registered against Shashi on Monday.