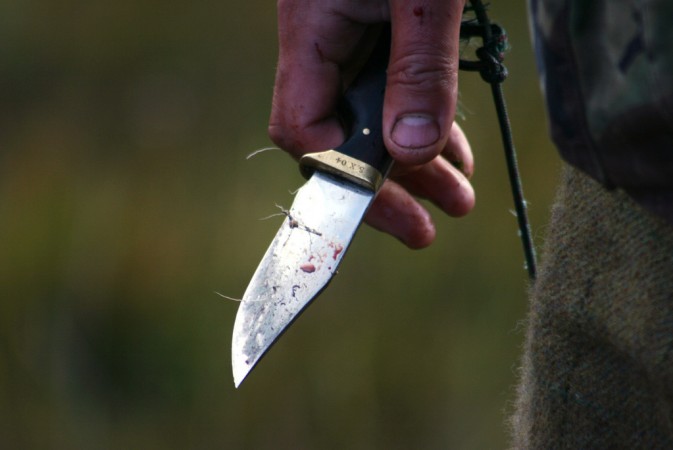 A Hyderabad-born IT employee was allegedly stabbed to death by his flatmate at their apartment in Austin in the U.S. late on Monday night.
Gundam Sankirth (24) was killed following a fight with his roommate Kurremula Sai Sandeep Goud, according to a third flatmate named Praneeth, reports the New Indian Express.
When the police arrived at the Quarry Oaks apartment where the victim lived, they found two men loading the victim's body into a car, according to an official statement. Sankirth was later rushed to Round Rock Hospital where he died from the stab wound, said the statement.
Sandeep was reportedly arrested by the Austin Police and charged with murder. The police have not disclosed any detail of the accused except his photo and age: He is 27 years old. A motive has not yet been established, but Sandeep has been booked for murder in the first degree.
"We got a call on Tuesday morning from one of our relatives, who was informed about Sankirth's death by his roommate Praneeth. Our relatives are trying to finish the formalities fast and bring back the body as soon as possible," Sankirth's uncle was quoted as saying by the newspaper.
The victim's father was shocked to learn about his death. The victim's mother, who was unwell, was not informed. A Venkat Rao, a cousin of the victim, said Sankirth never spoke of a conflict with his roommate. "He used to regularly Skype but he never mentioned a dispute with his roommate," Rao was quoted as saying by Deccan Chronicle.
Sankrith had started working in an MNC in the U.S. after completing postgraduation in computer science. Sandeep is said to have joined him a fornight ago.
"He had finished MS from the University of New Haven last year and had moved to Texas for a job six months ago. He got an H1B visa a month ago and was planning to settle in the U.S.," E Saikanth, the victim's cousin, told DC.