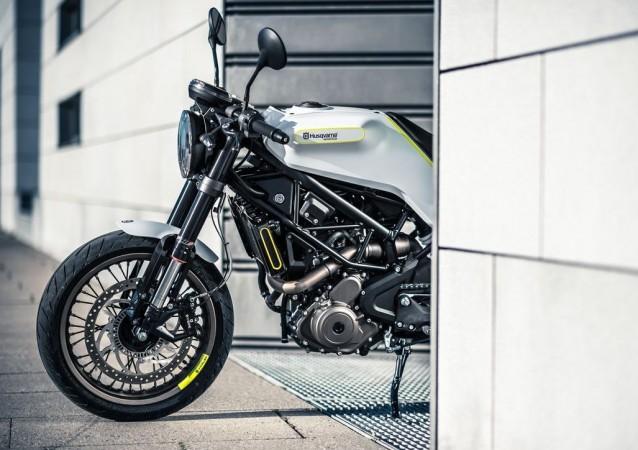 Husqvarna, the 114-year-old Swedish motorcycle maker is inching closer to India operations. The brand will come to India through Bajaj Auto and KTM alliance next year.
Bajaj Auto launched KTM in India in 2012 and it got an overwhelming response. The Pune-based automaker is expecting greater success than the KTM in the country with the Husqvarna brand. "KTM was sharper in positioning. Husqvarna will appeal to a larger population to India, and we expect it to bring bigger traction than KTM," said S Ravikumar, president (business development) at Bajaj Auto, as quoted by Business Standard.

For the uninitiated, Husqvarna Motorcycles is owned by KTM and Bajaj Auto owns 48 per cent stake in KTM. Currently, India is the second biggest market for KTM after the US. The company has sold nearly 36,000 bikes in India in 2016. The leading models are Duke and RC series. For Husqvarna, the company recorded its highest ever global sales in 2016 with 30,000 units. Hence, Huski eclipsing KTM success in India remains to be seen.
Bajaj Auto, however, is confident about the Swedish brand. "Husqvarna has done very well in recent years. We look to further expand volumes by combining forces with KTM," Ravikumar added.
What is Husqvarna?
Husqvarna Motorcycles had started production in 1903 at Huskvarna. The brand gained popularity in Europe in the 1950s and enjoys iconic status in biking history like the Royal Enfield and Harley-Davidson. The brand is known for motocross, enduro, supermoto motorcycles. German auto major BMW Motorrad acquired Husqvarna in 2007 and sold to KTM in 2013. Since then the brand is in pursuit to revamp models and operations.
Husqvarna bikes in India
As part of renewed operations, Husqvarna had showcased its new range of motorcycles -- Vitpilen 401 and Svartpilen 4014 -- at the 2016 EICMA show in Milan. The bikes will be produced in Mattighofen, Austria and with sales in Europe expected in early 2018. Later in the same year, the production of Vitpilen 401 and Svartpilen 401 will be moved to India. Bajaj Auto's Chakan plant in Pune will be the manufacturing hub.
Interestingly, Both Vitpilen 401 and Svartpilen 401 are based on the KTM 390 Duke. The Vitpilen 401 and Svartpilen 401 are expected to be pricier than KTM 390 Duke. Husqvarna will be positioned slightly premium over KTM.