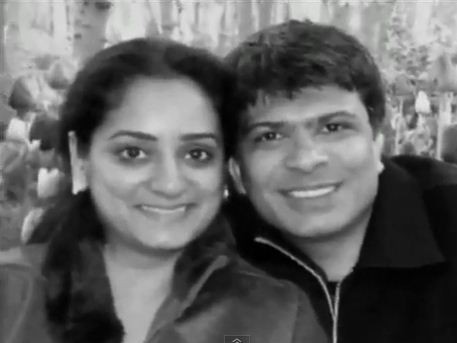 A small fight between a married couple led to the death of the woman in Bangalore, India. The husband, a 38-year-old researcher, was arrested on murder charges for allegedly slapping his wife to death.
Dharmesh Kumar, who works as a researcher with Shell Global Solutions, and his wife Mahalaxmi, 37, were residents of Mantri Sarovar Apartment near Sarjapur Road. Mahalaxmi was a teacher at Elements Montessori located on Aralur Road.
According to reports, Dharmesh and Mahalaxmi got into an argument on Sunday night over a petty issue. He had slapped her hard and she collapsed on the spot.
Frightened over the unexpected turn of events, Dharmesh immediately rushed her to St John's Medical College Hospital, where doctors declared her dead.
Police rushed to hospital after being informed by hospital officials and arrested Dharmesh. During interrogation, Dharmesh told police that he and his wife were watching TV on Sunday night when his sister called to say that she would pay a visit and stay with them for a few days.
When he told his wife about the visit she objected, leading to a fight between the two. The argument grew louder and Dharmesh slapped her.
Police arrested him under section 302 of Indian Penal Code. "The accused apparently had no intention of killing his wife. But as per the rules, we booked him under Section 302," an officer told The Times of India.
Mahalaxmi's parents said that the two had a love marriage in 2005 and there were on problems between them.
The cause of death is not determined yet, H Subbanna, assistant commissioner of police (Madiwala sub-division) told TOI. A postmortem was conducted at Victoria Hospital after which the body was handed over to her parents.
The funeral of Mahalaxmi was held on Thursday in Bangalore and Dharmesh was present. The court has given special permission to him to attend his wife's funeral.
Dharmesh and Mahalaxmi have a four-year-old son.