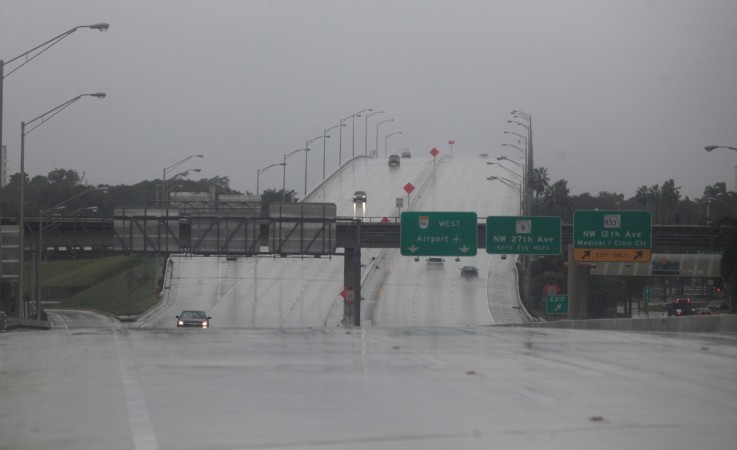 Hurricane Matthew, one of the most dangerous storms in recorded history, is continuing to move towards the east coast of Florida at the speed of 15-20 mph, even though it has been graded as a Category 3 Storm by the National Hurricane Center of the United States.
Heavy rains and strong winds have been reported along the coastline of Florida, with power-cuts having affected over 213,000 households in and around Palm Beach. Things are expected to further deteriorate as the storm makes a landfall by Friday, October 7, evening and hovers over the coasts of Georgia and South Carolina by Saturday.
The curved path of Hurricane Matthew along the coast of Florida is expected to create a fire hose effect of high winds, heavy rain and storm surge, as the eyewall moves northward. Although the hurricane had strengthened to a Category 4 storm on Thursday morning, it has since weakened to a Category 3 hurricane.
Meanwhile, media organisations like Fox have been accused of making insensitive comments while making weather forecasts. While pointing out the areas expected to be worst hit by the hurricane, which include Charlston, Jacksonville, Daytona Beach, Melbourne, Pam Beach and Miami, Fox News' Shepard Smith said: "This moves 20 miles to the west, you and everyone you know are dead. All of you...Cos you can't survive it. It's not possible...Unless you're very, very lucky. And your kids die too."
Smith has been criticised for his blunt warning to Florida residents, which was aired on Thursday, October 6 night.