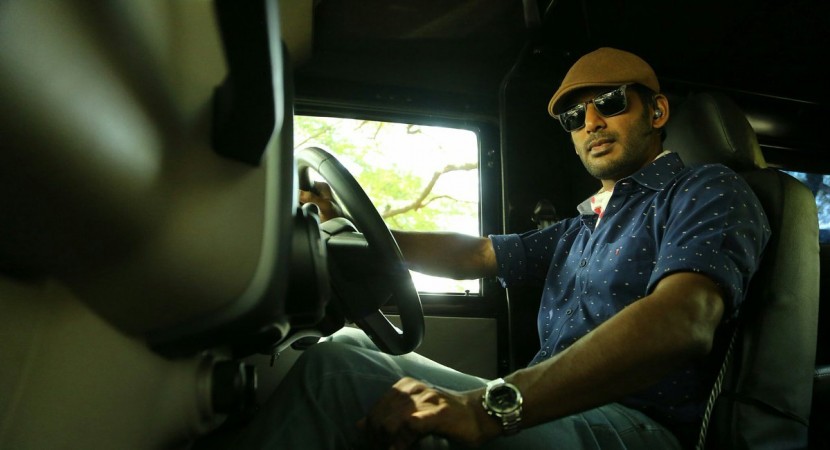 The Tamil film industry is apparently trying its best to weed out piracy. It has been taking various measures to end the menace, but their efforts have gone in vain so far.
Now, Studio Green has come out with an ad on Twitter revealing the details of the alleged administrators of two torrent sites. As per the tweet, Tamil Gun and Tamilidbox have been handled by a person called Dixon Raj Arumuga Swamy. The moderator was last seen in and around Lincolnshire, UK.
The other person is Aravinth Logeshwaran, the moderator of Tamilrockers site. He was last spotted in and around Biel, Switzerland.
Any information about the two will be rewarded and people can inform the Tamil Nadu Producers' Council through e-mail (piracy@tfpc.org)
Recently, there were rumours that one of the two moderators have been caught in Chennai. Later, it turned out it was an administrator of a different torrent site.
Piracy has badly affected not only Kollywood, but other film industries across the world. Although many strict measures and policies have been implemented by governments, none of them has been successful in curbing this menace.
Almost all big movies these days make it to the internet within a day of release. While some movies made their way to the internet (with good or poor print quality) within a day of release, there have been instances when some movies were leaked online even before they hit theatres.
Earlier this year, KE Gnanavelraja, the producer of Singam 3, had threatened to catch the moderator of Tamilrockers and hang him to death while live streaming the act. In retaliation, the torrent site challenged to leak the movie on the release day itself and did exactly the same.