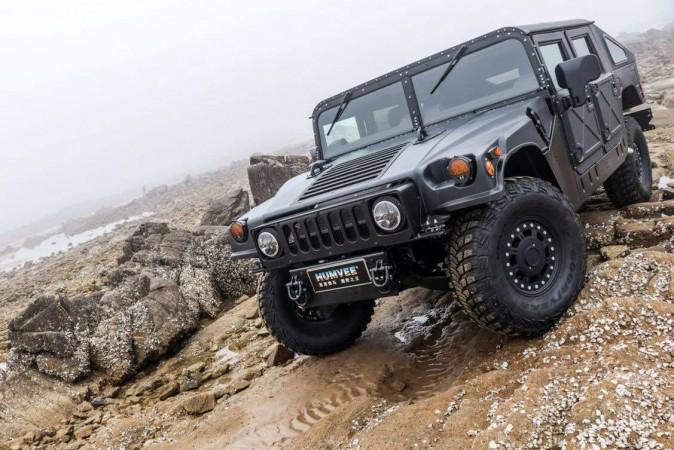 The Hummer car brand figured in the wishlist of every 90's kids. AM General began selling a civilian version of the M998 Humvee in 1992. Sis years later, General Motors (GM) purchased the brand name and marketed three vehicles H1, H2 and H3.
Hollywood actor Arnold Schwarzenegger played a big role in popularising Hummer. However, the slump in demand for the large SUVs owing to higher oil prices led to the demise of the Hummer brand in 2008.
Also read: Kerala: Security Guard Dies Weeks After Drunk Tycoon Rammed Hummer Into Him
Now, the notorious gas guzzler is set to start a second innings. VLF Automotive, a company headed by US car industry veteran Bob Lutz, (known for his stint at General Motors from 2001 to 2010) is now building Hummer. Since GM still holds the rights to the trademark, the resurrected Hummer is christened as Humvee C-Series. The SUV has been presented recently at the 2017 Shanghai Auto Show.
VLF is building the Humvee C-Series under contract from Humvee Exports. The resurrected Humvee C-Series is not for US market even though it's built in Auburn Hills, Michigan. The C-Series also doesn't comply with the Low Volume Motor Vehicle Manufacturers Act of US.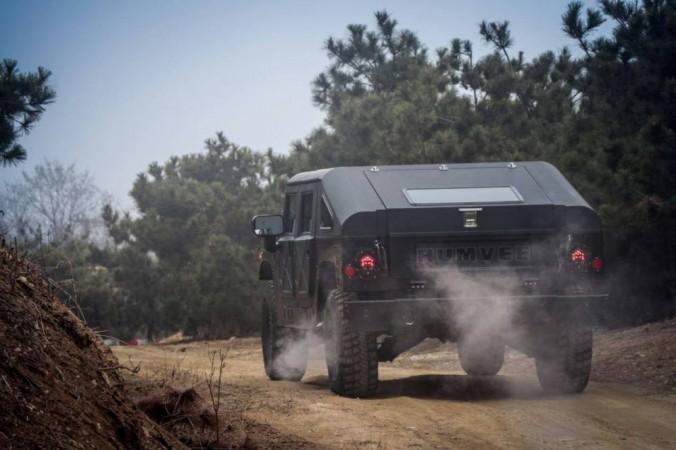 The Humvee C-Series is available in three trim levels- Bravo, Charlie, and Delta. There are two engine options to choose from in four states of tune; all developed by General Motors. The 6.2-litre V8 petrol engine develops 430hp and 574Nm of torque. The 6.5-litre diesel is offered in 190hp, 205hp or 250hp tunes. Both engines come mated to the tried-and-tested 4L85 four-speed automatic transmission.
The C-Series takes after the original in terms of size. The reincarnated version is 4.9-metres long, 2.1-metres wide and 1.9-metres tall. The rated ground clearance is a massive 406mm. The Humvee C-Series has an approach angle of 48 degrees, departure angle of 38 degrees and break over angle of 25 degrees complemented with a wading depth of 762mm making it a go-anywhere vehicle just like the original Hummer.