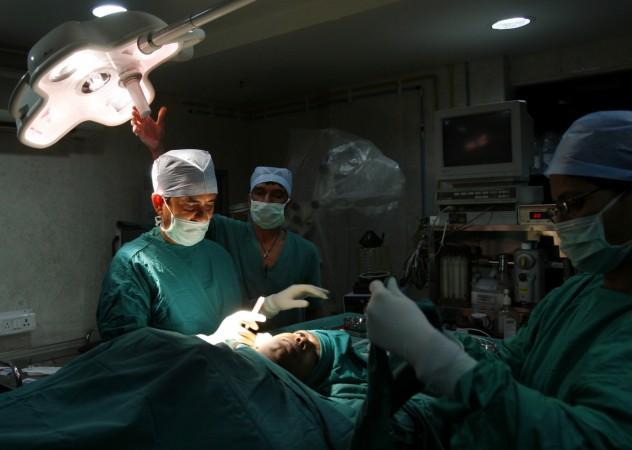 The life of a 29-year-old techie was saved when ambulances escorted by city police carried a human heart across 26 kilometres in mere 13 minutes in Hyderabad.
Santosh Sudhir Sangvikar, a techie who hails from Bangalore, had suffered a massive heart attack earlier and could not recover fully even after stenting. He was admitted seven times to Care Hospital at Nampally in Hyderabad. Sangvikar was doing well after the successful heart transplant and was discharged from hospital on June 10, according to the Times of India.
The donated heart came from a 16-year-old road accident victim who was admitted to the Continental Hospital at Nizamabad in Hyderabad. After the doctors declared him brain dead, the victim's family decided to donate all his organs to save as many lives as possible.
"The boy's family took the decision to donate all his organs and save as many lives as possible. We matched the donor heart," Swarna Latha, in-charge of Jeevandhan, a government-regulated body that advocates organ transplantation, was quoted by the daily as saying.
Although a harvested human heart can be kept restored for four hours, doctors recommend that the organ should be transplanted as soon as possible to ensure the success of the transplant.
"We implanted the heart within 75 minutes. The total time from retrieval to implantation was about 130 minutes. The heart started beating soon after it was implanted. The patient was taken off ventilator the next day and made an excellent recovery. The patient is now on supportive drugs, including immuno suppression drugs used to prevent rejection and drugs to prevent infection," K V Raja Sekhara Rao, consultant cardiothoracic and transplant surgeon at Care hospital, told the TOI.
With nearly 46 lakh patients suffering from heart failures on a yearly basis in India, there is a dire need of more organ donations as well as their speedy transportation.
Indian scientists are mulling the use of unmanned aerial vehicles (UAV), popularly called drones, to ferry organs and save lives. India's top scientists are working on a project that aims to transport liver, heart and other vital organs to their recipients faster than the traditional road route.