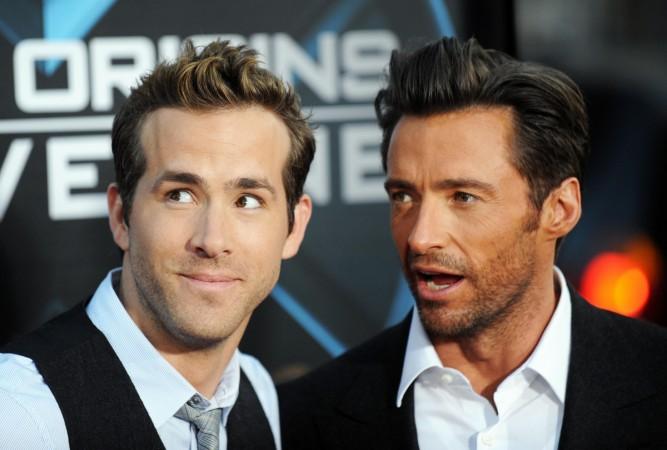 Deadpool 2's reshoots caught fan attention recently when The Hollywood Reporter revealed that a super-secret cameo has been added to the movie. The publication did not shed any light on which actor or character has been added to the movie but fans did not take much time to speculate that it could be Hugh Jackman returning as the Wolverine.
It is a known fact that Jackman has refused to reprise his Logan in any future endeavors. The actor has time and again made it clear that he is done with the role of Wolverine and is moving on from the X-Men character. Now, keeping this in mind, what if Jackman is making a cameo in Deadpool 2 but not as X-23 but as himself?
In March last year, Rhett Reese and Paul Wernick the screenwriters of the Deadpool sequel were in a conversation with THR's reporter and while discussing the possibility of Jackman's inclusion in the movie, the reporter suggested that the Aussie actor could make a cameo as himself in the movie.
"Oh my gosh, that's one we haven't heard. That's not a bad idea. I like that. Deadpool lives in a world where Hugh Jackman is out there. He's got the People's Sexiest Man Alive cover that he staples to his forehead in the first movie, so maybe he could meet Hugh as Hugh. That would be really funny," they reacted to the idea.
So have they taken the suggestion and could fans see the actor play a role in Deadpool 2? Fans will have to wait until the movie releases, to find out more.
Apart from Jackman, fans also speculate that Professor X actor Patrick Stewart could be the super-secret cameo. Other speculative cameos include the Avengers (popular demand feature Spider-Man), Laura (Logan's daughter), Psylocke or maybe a new Wolverine.
Deadpool 2 releases on May 18 so hold your horses until then!