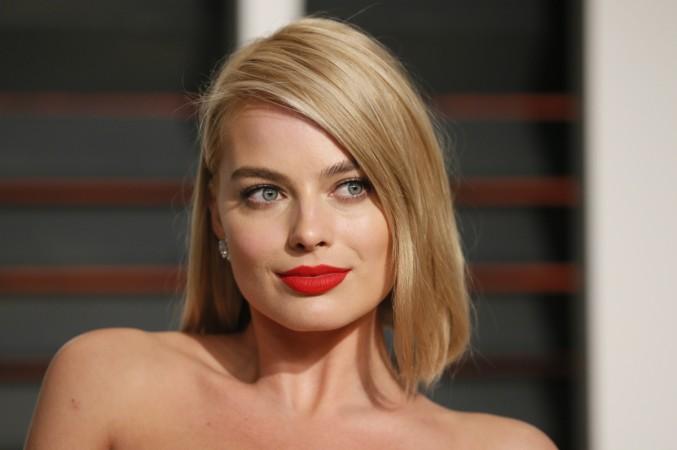 Following the demise of Hugh Hefner, Hollywood seems to be interested in honouring the Playboy founder with a biopic on him. Though a series featuring Hefner's journey through the adult content world aired on Amazon a few months ago, talks of a full-length movie are already underway.
It was earlier reported that Jared Leto had signed on to play the lead role. After the Suicide Squad actor was confirmed, rumours began swirling that the makers had reached out to Margot Robbie for the role of one of Hefner's wives in the movie.
Also Read: From Marilyn Monroe to Lindsay Lohan, a few controversial covers from the magazine [PHOTOS]
The rumour was big considering that Margot was never okay with posing nude for the magazine. When Playboy approached the Australian star for a photo-op, she had refused the offer. And now, it looks like she has turned down the offer to pose nude for the film as well.
The rumour about Margot's association with the project began when Mirror's sources claimed the makers of the biopic had reached out to the star with an offer and she was "considering" the role.
Sources close to the project also claimed: "Margot turned the offer down before (to pose nude in the magazine) but this is different. She's considering it. Jared is working on the movie with his buddy Brett and they're really pushing for Margot to have a major role. She's perfect for a part and he's not going to give up until she accepts." Looks like he has to give up!
The rep of the actress, who starred as Harley Quinn in Suicide Squad, informed Hollywood Life that she was not considering anything with regard to the project. "There is no truth to this rumour," they confirmed.
Hefner was a huge fan of Margot and that could explain why the rumour about her association with the biopic began. When the Playboy head first saw the actress opposite Leonardo DiCaprio in The Wolf of Wall Street, he wanted her featured in the magazine.
"The girl that plays [Jordan Belfort's] wife in [Wolf of Wall Street] is very, very pretty," he once told US Weekly. "She should be in Playboy! Send her a message! We're ready for her. She would be great," he had said speaking about the actress.
However, after her raunchy stint in The Wolf of Wall Street, Margot decided to never go nude for a movie again.
"I've put my family though enough," she was quoted by Daily Mail as telling a New Zealand radio station. She appeared full-frontal nude for the 2013 Oscar-nominated movie.