Hugh Hefner passed away at 91 last week, and now, five days later, his widow Crystal Hefner has spoken up about the Playboy founder's death.
Crystal told People.com: "I haven't been able to bring myself to write most people back to thank them for their condolences. I am heartbroken. I am still in disbelief."
Also read: Hugh Hefner dead at 91: Celebrities react on Twitter
On Wednesday, Hefner passed away due to natural causes and the information regarding his memorial services weren't released until Crystal spoke about it. "We laid him to rest Saturday," she told People. "He is in the place he was always certain he wanted to spend eternity."
Crystal went on to shower her late husband with admiration and spoke about everything he meant to her. "He was an American hero. A pioneer. A kind and humble soul who opened up his life and home to the world. I felt how much he loved me. I loved him so much."
"I am so grateful. He gave me life. He gave me direction. He taught me kindness. I will feel eternally grateful to have been by his side, holding his hand, and telling him how much I love him."
The 31-year-old had been married to Hefner since 2012. She continued saying, "He changed my life, he saved my life. He made me feel loved every single day. He was a beacon to the world, a force unlike anything else. There never has and never will be another Hugh M. Hefner."
Crystal has also thanked fans and followers for their condolences. "I join the world in mourning," she told People. "I thank you for all of your condolences. To the people leaving sentiments at the front gate, we see you and grieve with you."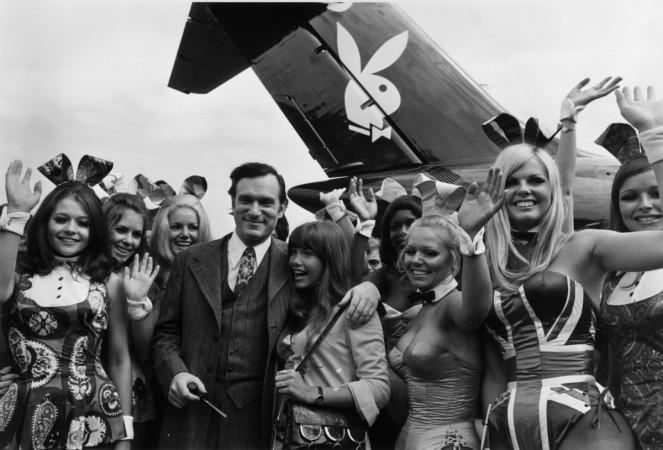 Hugh was remembered by his children— Christie Hefner, 64, David Hefner, 62, Marston Hefner, 27, and Cooper Hefner, 26, all of whom attended the service. There was also a small group of friends, including Playboy staffers, attending the funeral as reported by People.
Popularly known as 'Hef', he was laid to rest at the Westwood Village Memorial Park Cemetery. As per his wishes, he was laid right next to Marilyn Monroe's crypt, which he had bought back in 1992, for $75,000.
People.com also reported that a day after Hef's death, there was a family gathering at Katsuya in Brentwood, which his children attended too. They toasted to the departed soul, in honour of his legend and what he had come to be for millions worldwide.
Hugh's last will and testament were also reported to have not been made public yet, even though according to past reports, his fortune is to go to his family and charities.