Playboy magazine founder Hugh Hefner died at 91 at the Playboy Mansion in the Holmby Hills neighbourhood of West Los Angeles on Wednesday.
"Hugh M. Hefner, the American icon who in 1953 introduced the world to Playboy magazine and built the company into one of the most recognizable American global brands in history, peacefully passed away today from natural causes at his home, The Playboy Mansion, surrounded by loved ones," a rep for the Playboy Enterprises founder said in a statement to PEOPLE.
Hefner almost single-handedly brought a sexual revolution in the 1960s with the help of his magazine.
Here are a few facts about the icon Hugh M Hefner
First magazine: Hefner's first magazine featured a nude photo of Marilyn Monroe. He started the magazine in 1953 with a loan of $600. The first issue became an instant hit with more than 53,000 getting sold.
Writer for a military newspaper: Before founding the Playboy magazine, Hefner worked as a writer at a military newspaper while he was in the US Army. He then joined Esquire magazine as a copywriter.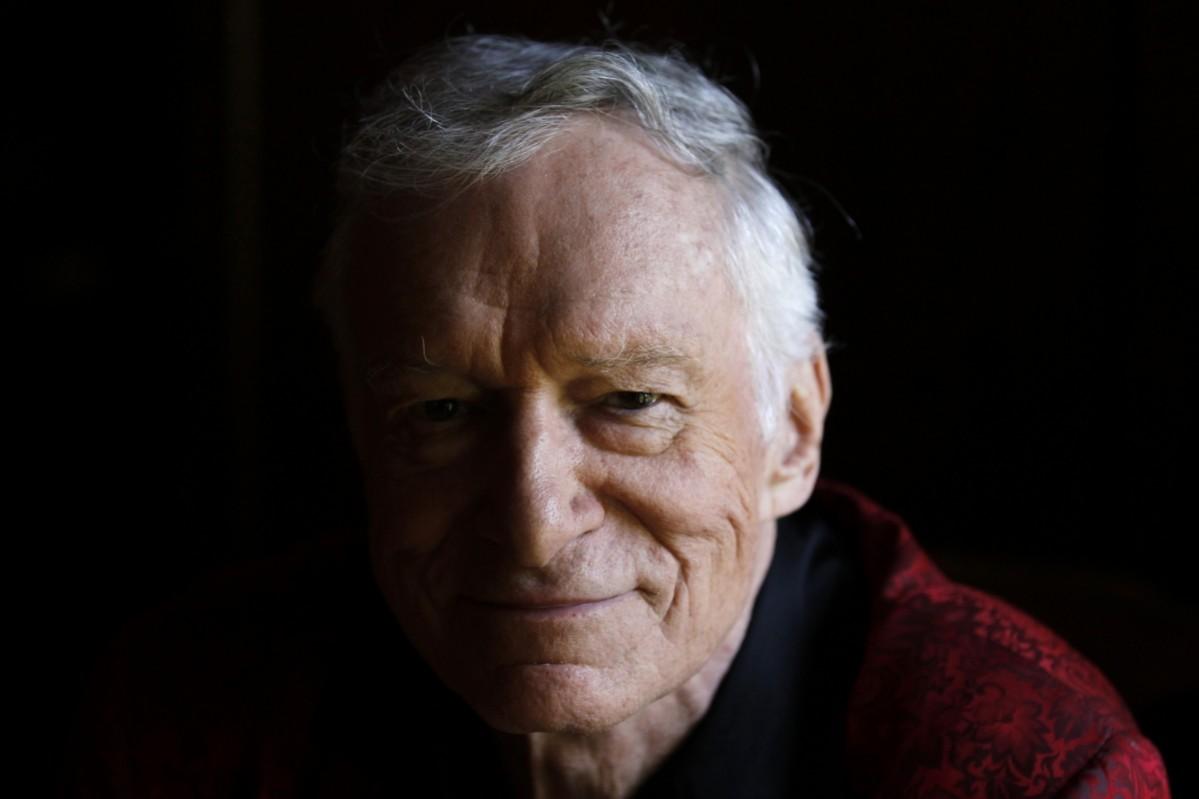 Slept with over thousands of women: Hefner told Esquire magazine in an interview that he slept with several women in his life. "Over a thousand, I'm sure. There were chunks of my life when I was married, and when I was married I never cheated. But I made up for it when I wasn't married."
He was an LGBT supporter: Hefner featured a trans model Caroline "Tula" Cossey in 1991 after a tabloid published an article about her with the headline, "James Bond Girl Was a Boy."
"I remember being invited to the Mansion to meet Hugh Hefner," she said. "He looked into my eyes and I immediately knew he felt my story. He felt my cause," Cossey told the Cosmopolitan in 2015.
Hefner's burial: According to reports, he will be buried at Westwood Village Memorial Park in Los Angeles in a crypt next to the grave of Monroe. T ruman Capote, James Coburn, Rodney Dangerfield, Eva and Zsa Zsa Gabor, Merv Griffin, Dean Martin, Natalie Wood and Farrah Fawcett among other celebrities were buried at the cemetery.
Favourite beverage: Hefner's favourite beverage was Pepsi and his refrigerators in every room were filled with the bottles of the cold drink. According to Reuters, he drank over 36 bottles of Pepsi a day.
Hugh Hefner was paralysed: In 1985, he suffered a heart attack that left him partially paralysed.
"When I awoke, there was further deterioration. I couldn't put together even a simple sentence. There was very mild paralysis, but I wasn't aware of it. It was in the left lobe and affected the right side of my face, so that when I smiled, one side. .didn't react," Rolling Stone quoted Hefner as saying.
Take a look at some of Hugh Hefner's rare and unseen photos below.