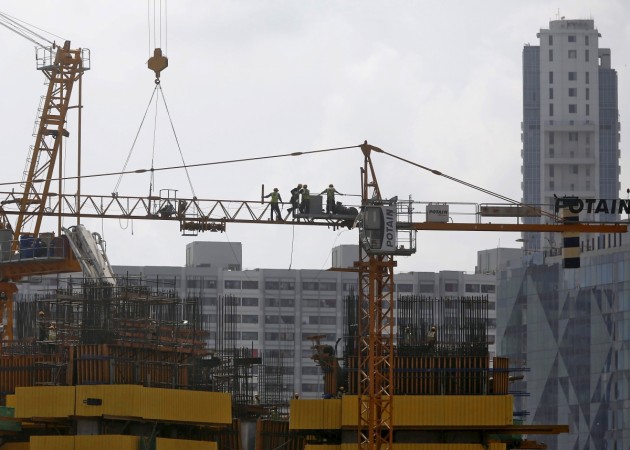 Update at 12.03 AM: Hudco was trading firm, at 72.50, up 20.83 percent. Related stocks such as Indiabulls Housing Finance (down 1.54 percent at Rs 1,038) and LIC Housing Finance up 0.94 percent at Rs 681) were mirroring Sensex that had shed almost all gains to trade just 25 points higher at 30,445.
Update at 10.10 AM: Hudco shares were trading at Rs 76.50, up 27.50 percent to the issue price.
Original story:
Shares of Hudco listed at a premium of 22.42 percent on the stock exchanges on Friday, after the public sector company's initial public offering (IPO) got an overwhelming response. The public issue was oversubscribed 79 times.
At around 9.55 am, the stock was trading at Rs 73.45 and about 38 lakh shares had changed hands. The Hudco IPO was the first by a Central Public Sector Enterprise (CPSE) under disinvestment since April 2012. The issue opened on May and closed on 11.
Also read: GST Council finalises tax rates for 1,211 items; cars, refrigerators, ACs to attract 28%
The government offloaded 20.4 crore equity shares (20,40,58,747 to be precise) for which the price band was fixed as Rs 56-60 per equity share. In percentage terms, the Indian government's stake dilution is 10.19 percent.
"Bids worth Rs. 97,000 crores were received for an issue size of Rs. 1,200 crores. This is the highest level of oversubscription witnessed in a divestment by Government of India through IPO route," the finance ministry had said in a post-IPO update.
Brokerages — Geojit Financial Services, Centrum Broking, Motilal Oswal Securities and Angel Broking — had a positive view on the IPO and had recommended investors to subscribe.
Highlights of the issue and the company's performance (courtesy: Motilal Oswal Securities)
The company provides long term finance for construction of houses and to undertake housing and urban infrastructure development programmes.
Hudco offers consultancy services, promotes research and studies and help propagate use of local building materials, cost-effective and innovative construction technologies.
Its net profit for the last three years has risen consistently, from Rs 734 crore in 2013-14, to Rs 768 crore in 2014-15 and Rs 810 crore in 2015-16.
At the upper end of the price band of Rs 60, the company is valued at 1.4x FY16 P/B.
Gross NPAs were at around 6.8 percent and net NPAs at 1.51 percent.
The company is set to play a vital role in Pradhan Mantri Awas Yojna (PMAY) under Housing for All (HFA) by 2022 and thus has bright prospects going forward.
The migration from rural to urban India is leading to a shortage of housing and according to government data, the shortage in urban housing between FY 2012 and FY 2017 was estimated at close to 19 million dwellings.
To reduce this shortage, the government has launched various schemes. Under the 'Housing for All' scheme, the government plans to build 20 million urban homes and 30 million rural homes by 2022.
The credit-linked scheme under the urban programme, which offers 6.5 percent interest rate subsidy, has already started gaining traction and HUDCO is playing the key role of central nodal agency.
Hudco's outstanding loans (assets under management) stood at Rs 35,664.9 crore in FY16.