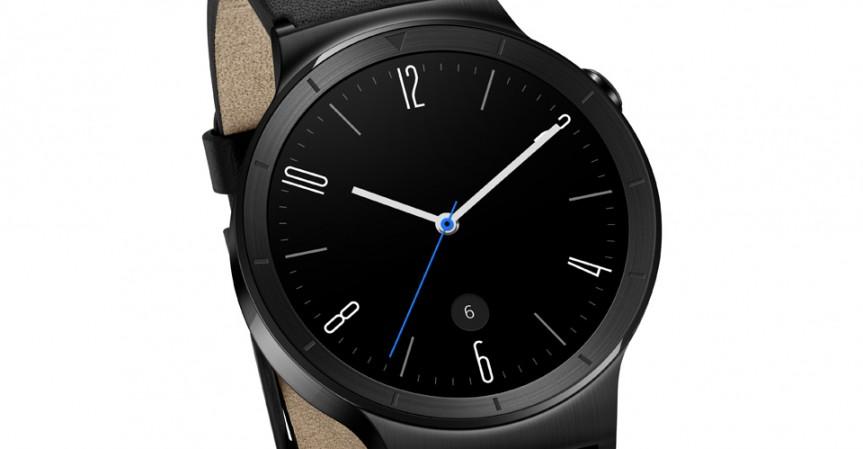 Smartwatches serve as an extension to smartphones by allowing certain functions that can be performed without having to take out the phone. The wearables industry is a niche market led by the popularity of Apple Watch, but Huawei's next wearable could pave way for new ideas for other watchmakers or show how smartwatches can work independently.
A small screen wrapped around your wrist can help you check messages, calls notifications, show your activities among other things, but it isn't ideal for users to answer or make calls without having to awkwardly hold the wrist to your ears and mouth in order to hear and be audible. Thankfully, Huawei has a solution that prevents lifting your smartwatch anywhere close to your face, let alone ears or mouth.
A patent filing approved by WIPO (World Intellectual Property Office) on June 28 shows a Huawei smartwatch that comes with integrated Bluetooth earphones, LetsGoDigital spotted. This innovative idea helps users make calls simply by detaching the wireless earphones safely tucked inside the smartwatch and plugging them in for quality phone calls.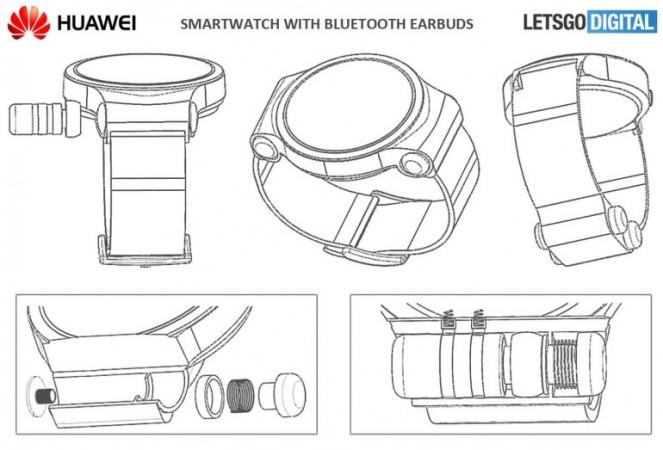 The patent clearly shows the earphones stored inside the openings on both sides of the watch case. Using a release spring, users can remove the cap and take out the earplugs. But there's another sketch showing the earplugs stored in a special compartment in the watch band. The detachable case can be left behind in case the user feels no need for earphones.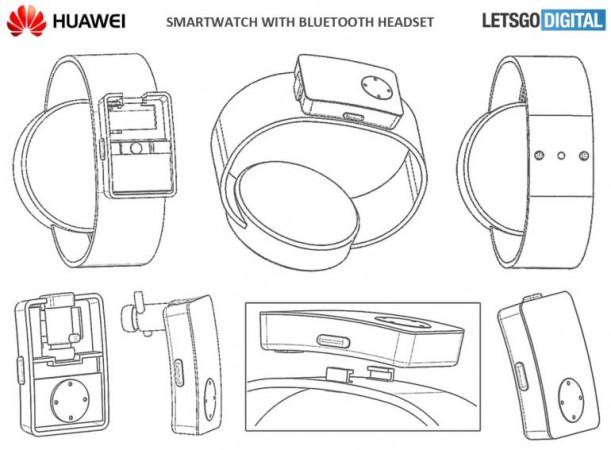 But the secure compartments on both sides of the watch case appear a lot sophisticated than the earphones case attached to the watch band.
Huawei has so far launched several smartwatches, starting from the first one in 2015 till Watch 2 2018 edition as recent as last month. The next one on the list is the Huawei Watch 3, which is already in development as confirmed by Huawei CEO Richard Yu at the MWC 2018.
Huawei Watch 3 is a long way from becoming official, as we can only expect it at the MWC 2019 so Huawei can find the perfect stage to showcase its best smartwatch ever. Are you excited about Huawei's new smartwatch with Bluetooth earplugs? Stay tuned for updates.