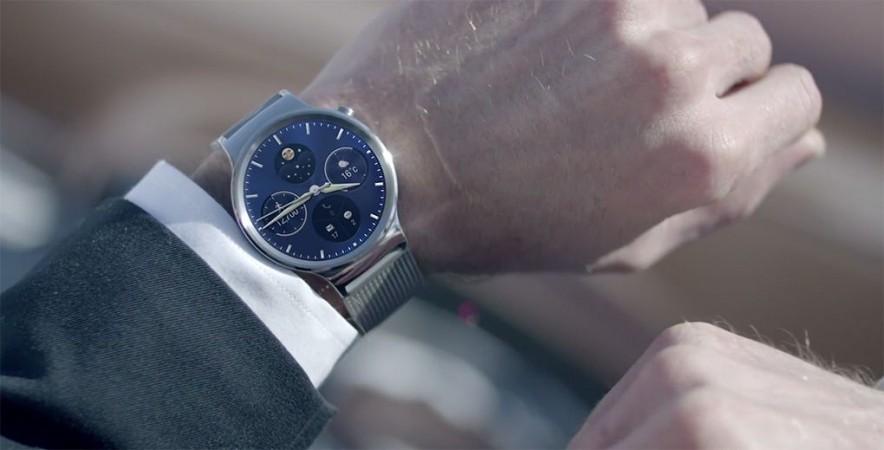 Huawei is known for its affordable range of smartphones, but the Chinese tech company has no intention of following the same path for its latest product category. The newly-launched Huawei Watch is by far the best looking smartwatch in the market, but owning one would be a great challenge for most of us as a recent report from BGR suggests that the Huawei Watch has been priced at $1,000, making it the most-expensive Android Wear smartwatch.
Huawei unveiled the most normal-looking smartwatch at the MWC 2015 trade show. While the company showed off three variants of the wearable, there were no details about their prices. Of course, the premium looks and impressive features demanded a higher-than-usual price tag, but the recent rumor shot the price into the stratosphere.
Thankfully, Huawei came forward to give a peace of mind to its fans who were convinced to pick one of these good-looking smartwatches when available. As a response to these circulating rumors about the hefty price tag associated to its first smartwatch, Huawei told 9to5Mac that "$1,000 is definitely out of range of what the base model will cost".
This is certainly a soothing bit of information, which is tangentially screaming that the entry-level Huawei Watch will be priced at a more affordable range. But, there will be other variants that will shoot up to $1,000 and by the looks of it, the gold version seems a fitting choice.
According to the watch maker, the gold variant will have 3 ounces of 24 karat gold so it's likely the price will go well beyond $1,000. Comparatively, Apple Watch Edition is also expected to be priced more than ten times the usual price of a smartwatch. Apple will release all details about its smartwatch range at an upcoming Spring Forward event scheduled for March 9.
Huawei Watch is not just about looks, but also has impressive specifications. It is powered by a 1.2GHz Qualcomm chip, 512MB RAM, 4GB internal storage and a 400 x 400 pixel 1.4-inch AMOLED display protected by sapphire glass. It also has a few integrated sensors to monitor wearer's heart rate and other activities.